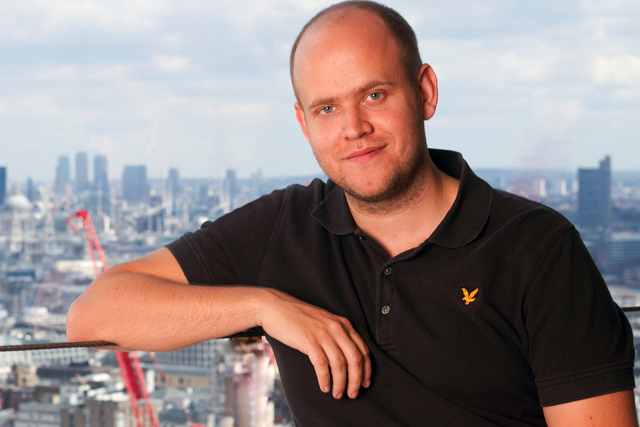 Facebook's Shields, who previously ran Google for Europe, Russia, Middle East and Africa, is reported to have made £13m when AOL sold social network Bebo, where she was president, for $850m in 2008. She said to have a stake in Facebook worth at least £40m and comes in at number 10 on the list of social media millionaires.
Shields' entry comes ahead of Facebook becoming a public company in the coming weeks, in what is expected to be the largest internet IPO in history. The move is expected to make many more overnight millionaires at the company, including UK commercial leader Stephen Haines.
Facebook is becoming ever more commercially minded, with global marketing chief Carolyn Everson only last week urging marketers to "take a bet on us".
Russian investor and Facebook shareholder Alisher Usmanov tops the Sunday Times ranking for social media, with an estimated net worth of £12.3bn. Usmanov owns a 2.3% stake in Facebook, which he bought with Russian tech investor Yuri Miller for $200m ($123m).
The investment is expected to be worth $2.3bn (£1.4bn) when the social network floats this year. He is also an Arsenal football club investor and comes in at second on the overall Rich List 2012, behind steel magnate Lakshmi Mittall.
Second on the list of social media millionaires is Michael Moritz, Welsh-born investor, who made a fortune after LinkedIn, the business networking site, successfully floated last year. Sequoia Capital, where he is a partner, invested $4.7m (£2.9m) in Linkedin in 2003 and it is now said to be worth $1.5bn. His personal wealth is said to be £1.08bn.
Skype co-founder Niklas Zennstrom, who sold on the business in 2005 for £1.5bn is on the list, worth £600m.
Ek, who founded the Swedish-based digital music company, in 1997 and now lives in London, is number eight on the social media millionaires list, and is said to be worth £190m.
Other social media millionaires to make the list include Andrey Andreev, founder of Badoo; Michael and Xochi Birch, founders of Bebo; Tihan Presbie, Miniclip co-founder, and Vikrant Bhargava, SocialGo investor.
Outside of social media, the owners of The Telegraph Group, Sir David and Sir Frederick Barclay, are Britain's richest newspaper proprietors, while WPP boss Sir Martin Sorrell is the wealthiest ad man, according to the Rich List 2012.
Digital millionaires - social media rich list
Who
What
How much (£m)
Alisher Usmanov
Facebook
12,315
Michael Moritz
Linkedin
1,082
Niklas Zennstrom
Skype
600
U2 (Bono)
Facebook, Yelp
514
Andrei Andreev
Badu
500
Michael and Sochi Birch
Bebop, Tweet Deck
270
Vikrant Baraga
SocialGo
230
Daniel Ek
Spotify
190
Tihan Presibie
Miniclip
155
Joanna Shields
Facebook, Bebo
50