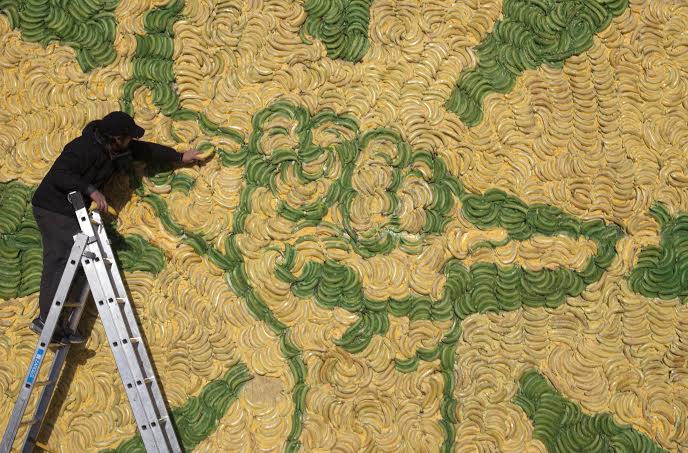 The 'Make bananas fair' campaign uses a real banana farmer called Foncho from Cienaga, Colombia, to front the campaign. Foncho is part of a Fairtrade certified co-operative called Coobafrio and he will be in the UK for the next two weeks to help promote the campaign.
A dedicated campaign site, Stickwithfoncho.org.uk, urges people to sign a petition that will be sent to business secretary Vince Cable asking him to end the banana "price war" between UK supermarkets, which has almost halved the price of loose bananas, while the cost of producing them has doubled.
Experiential and PR stunts will run up and down the country, while in London today the world's first edible billboard has been unveiled on Clapham Common. The billboard has been created by artists Henry Coate and Toby Crowther, made entirely of Fairtrade yellow and green bananas.
"One of the things we've been very successful with is making Fairtrade mainstream and building up a powerful brand, but we don't want people to think the issue is over," said Cheryl McGechie, director of public engagement at Fairtrade.
"Bananas are sold extremely cheaply in this market – much cheaper than elsewhere – and it threatens tens of thousands of banana farmers in the developing world. The people who lose lost out from the UK supermarket pricing wars are the farmers, though research shows that 84% of consumers would pay more for bananas if they knew the benefits would be passed on to the farmers," she added.
The campaign is being promoted through consumer activity akin to the edible billboard being run up and down the country and the online activity will be pushed through all of Fairtrade's digital channels.