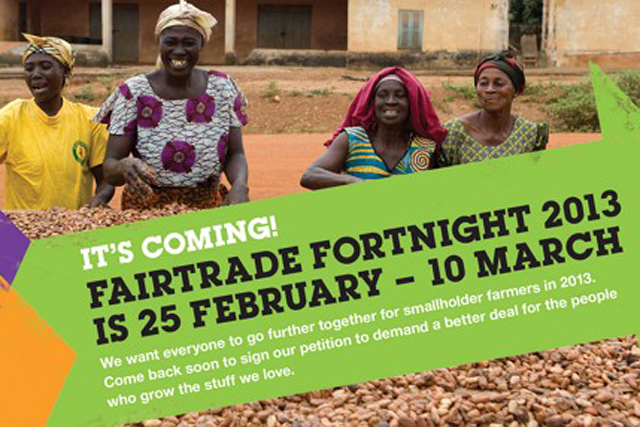 Nestle, The Co-operative and Sainsbury's are among the lead partners for this year's activity, which runs from 25 February until 10 March.
Last year's Fairtrade Fortnight led with the tagline 'Take a step' and called for consumers who were unfamiliar with the brand to buy Fairtrade-certified products.
The forthcoming activity will now ask customers and partner businesses to 'do more' by purchasing certified products from a wider range of categories.
Cheryl McGechie, director of public engagement at the Fairtrade Foundation, explained:'ÔSomeone might buy Fairtrade coffee, but we want to encourage to them buy more than one Fairtrade-certified product.'
In a further departure from its traditional annual marketing plans, the charity is lining up a global campaign in September to encourage 'deeper understanding' of Fairtrade.