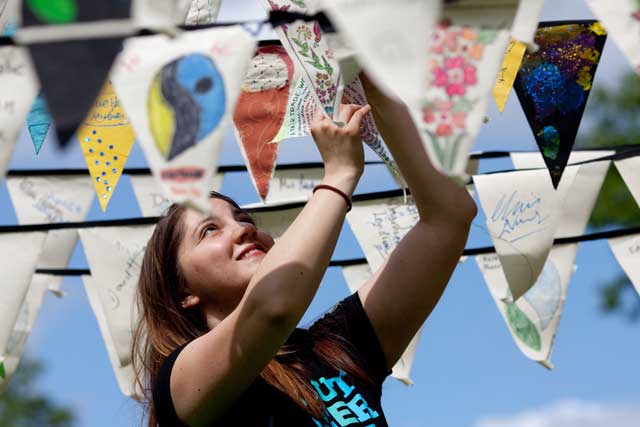 The change, thought to be the charity's biggest since the introduction of Fairtrade Fortnight in 1997, has been prompted by demands from retail partners including Marks & Spencer, Tesco and SainsburyÕs, which want a reduced emphasis on those two weeks.
Next year, the Fairtrade Foundation will, for the first time, run continuous marketing activity promoting the case for Fairtrade and its beneficial impact on producers.
The organisation will run accompanying campaigns to highlight World Fairtrade Day in May, as well as promotions that are expected to run in the summer and autumn.
Fairtrade Fortnight will still take place next year, from 27 February to 11 March; 2012 marks the 20th anniversary of the launch of the Fairtrade Foundation in the UK.
A source told Marketing that the Fairtrade Foundation's retail partners had lobbied for a less seasonal approach, because they felt that by focusing the charity's campaigns on the two-week celebration, the principle of Fairtrade was not at the forefront of people's minds during the remainder of the year.
Fairtrade Fortnight is now marked in several countries, including Ireland, Canada, Australia and New Zealand. Fetes, fairs and fashion shows, as well as Fairtrade food and drink tasting events have been held over the years to raise awareness.
This year, the focus of Fairtrade Fortnight was an initiative called 'Show off your label'. The event included a consumer participation page on Facebook. Ben & Jerry's and Starbucks, both of which had secured Fairtrade accreditations in the past 12 months, promoted the event.