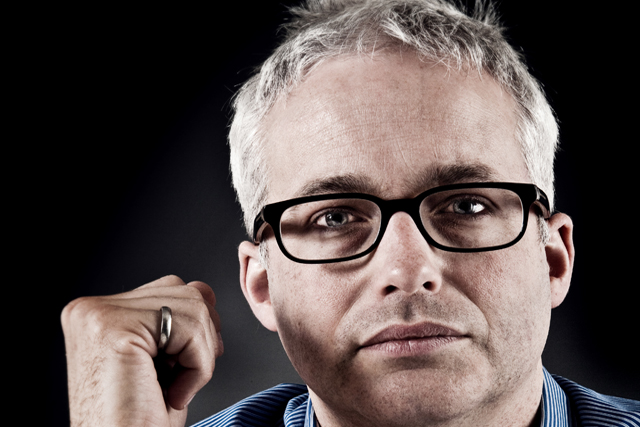 Brands that attract this cultish devotion have two things in common. They serve a higher need, thus appealing to the human desire to find meaning. And they are built on emotional connection at a more spiritual level than transactional consideration. The evidence shows that such brands will outperform their more logical and functional brethren.
Engendering faith is hard. It is earned over time with blood, sweat and tears. It's built from ruthless consistency of customer experience stemming from a solid brand gospel. It's tough, but the
rewards are worth it.
Those with faith evangelise. They proselytise. Perhaps most importantly, they are willing to forgive. Those with faith will write off lapses as momentary aberrations, ephemeral wisps to be ignored. And that's how believers keep their faith: they selectively and wilfully edit things out to keep their world view intact.
In this digitally integrated world, the veils are transparent; the skeleton cupboard doors are open. The purchase decision is elevated further away from the transaction as people no longer meekly follow through a linear sales funnel. There is more doubt, more questioning of faith among the followers. The agnostics and the atheists are more sceptical. So how can brands keep the faith and spread the word? How can we amplify the articles of faith to conjure a more devout and enduring congregation?
While initially seeming at odds with such purpose as emotion and belief, technology can build faith. Much belief is built without evidence. Behavioural economics shows us we're imperfect decision-makers. The ill-informed opinion of a friend, the gut feeling upon entering a shop and the haptic cues when experiencing the product all formulate our belief systems. Used appropriately and wisely, technology can provide emotional and rational evidence that nurtures and sustains faith and counters the random and detrimental.
Technology can be used to make marketing more effective. Better-targeted. More efficient. This implementation is often valuable, especially when hunting short-term metrics. But this will not lead to enduring faith.
Technology can build products, services and experiences that go deeper, giving interactions that resonate with our core beliefs and engender faith – for example, by providing a seamless experience, commensurate with the brand purpose, that charms and inspires. For Avios, MBA is currently revamping the "data-capture" phase of the sign-up process. We're building an interactive, immersive experience that primes and educates people to get the most from Avios – it's data involvement, not data harvesting.
Website or app functionality that makes things just that little bit better for people, a little bit easier or more enjoyable is paramount. People's expectations are high and consistent delivery holds universal appeal. Technology enables brands to deliver utility and functionality that add value to people's lives – away from the transactional interface and much closer to the human, emotional things that we know are the most powerful. Think Ticketmaster's social seating. Or the touchscreen globes that MBA helped create for Embraer Executive Jets that demonstrate its range of aircraft from key global cities.
Technology can also be used as a pure exposition of brand purpose; the equivalent of a beautifully crafted TV commercial. It can be used to deliver a tangible experience of the intangible. A real touch of what the brand feels like. NikeFuel is a good example.
Faith in the brand context is powerful. It's emotional, enduring and hard to argue against. But it's also usually built on the intangible. Technology can be used to add actual experiences that deliver both emotional and rational evidence in both an overt and subconscious manner.
Brands must consider how customer experiences can be enhanced by the creative, human and meaningful application of technology. The pressure on faith has never been greater. Creative technology can provide the kindling for finding or restoring it.
---
James Devon, planning director, MBA
---
For more insights, see our other Applied Thinkers