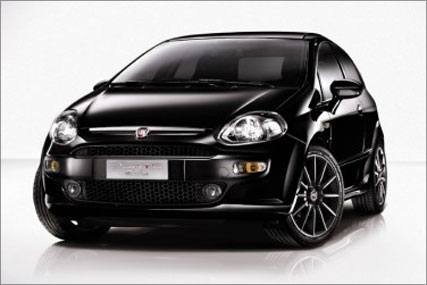 The music video, for the band's new single 'Feelin' Good', will also serve as a television ad for the new Fiat Punto Evo.
Fiat is claiming the television spot as the world's first "prommercial". However, previous campaigns have come close to achieving this feat, such as Sting's work for fellow car marque Jaguar's S-Type promoting his single 'Desert Rose' in 2000.
Pop stars who have also lent their names to promote car brands recently also include Victoria Beckham, who was announced as a creative collaborator on the new "baby" Land Rover, the Evoke, last month and Shakira, who has appeared in a recent campaign for Seat.
After the initial video premiere, the "prommercial" will run as a direct 30-second cut of the original music video until 12 September.
Elena Bernardelli, marketing director, Fiat Group Automobiles UK, said: "No other car brand has co-created a music video where the story has been written with the car and band as equal partners, both as important as each other to the plot. The video is really fun and uplifting."
In a statement, Faithless said: "We're always looking at new ways to get our music to different audiences and exploring new ideas.
"The idea of showing our latest video on TV during an ad break is a first for us or any other band."
Set to be one of the biggest music video productions of the year, the plot follows the extraordinary night of a young man and woman, whose incredible dance moves begin to attract the attention of fellow clubbers.
It soon becomes apparent that the dancers' moves are being directly affected by the movements of stylised dolls in the form of Faithless duo Maxi Jazz and Sister Bliss, hanging from the rear view mirrors of separate Fiat Punto Evos.
As part of the campaign, Fiat is launching a limited edition "Feelin' Good Punto Evo".
The campaign was created by independent creative agency Krow with media planning and buying by WPP-owned agency Maxus.