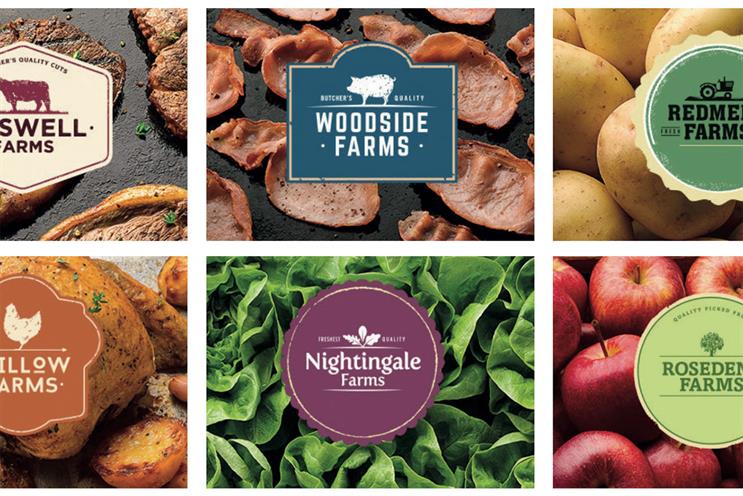 The issue came to the fore this week as the National Farmers' Union lodged a formal complaint with Trading Standards over Tesco's use of such brands for its own-label meat, fruit and vegetables.
Tesco introduced the brands in March in an effort to improve its own-label offer and win back customers.
At the time, the NFU claimed that the names would lead some consumers to form false conclusions over the origin of the products. It has now supported this claim with a survey of 1,796 adults, which found that one-fifth were confused as to whether those farm brands were genuine.
Three in five thought the products were definitely or probably British. In fact, meat sold under the "Boswell Farms" and "Woodside Farms" brands sometimes comes from the Netherlands, Denmark and Ireland.
NFU president Meurig Raymond said: "I urge all retailers to consider the results of our survey, which show that mixing imported product with the same fictional farm name can be misleading to many of their consumers."
Alison Pike, consultant at Retail Remedy, said there were "grounds to suggest there needs to be better guidelines for all retailers". But she argued that the NFU research did not strongly support the idea that the brands were misleading: "Eighty per cent [of those polled] were not hoodwinked."
Tesco, which said its customers understand the origins of its farm range, is not alone in using fictional place names. Marks & Spencer has been criticised for its "Oakham" chicken and "Lochmuir" salmon. It is also Aldi and Lidl's practice but Aldi has committed to source only British produce for the brands in question by March 2017.
Gemma Teed, a freelance food marketing consultant, suggested it was "short-sighted" to use British-sounding names for a range that is not entirely British.
Jim Prior, chief executive of The Partners and Lambie-Nairn, said: "It feels fundamentally wrong to be claiming that something has a story behind it that has zero basis in truth. But if one starts to impose rules that force brand names to be literal, that's a very dangerous territory to get into."
Jay Rayner: Fake farms trump reality
Tesco's farm brands might seem dishonest to some but, according to food critic Jay Rayner, they're only the tip of the iceberg in a much deeper misrepresentation in the marketing of fresh food.
"The creation of these brand names is based around a deep-seated idea of British farming, which is mostly gone," Rayner says. The reality, he argues, is that farming is an "agri-industrial process" – something that is entirely masked by the way food is retailed.
Rayner believes consumers have little right to complain about misrepresented products, however, saying they are "complicit" in the process: "They want to believe farming is an idyll of rural loveliness and they are more than willing to be sold these fake stories."