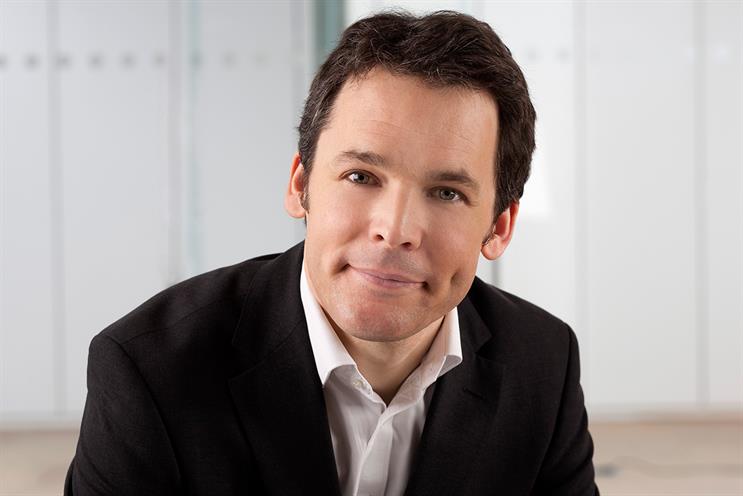 Somebody recently warned me that it is impossible to write about the challenges of modern marketing with any clarity or humility, so blinded are we by the white light of technology. And it's true. Our pronouncements add either to the fog of obfuscation or to the envelope of over-promise.
The wise man, of course, says nothing at all – and already I envy him. But I am moved to write. I do so in the knowledge that a man born in 1971 with only modest claims to reconstructed-ness and in possession of a point of view is a danger to himself. But I have been encouraged in recent weeks by the views of others, and it seems to me that the voices of sanity are growing around us and that, if there is a dungeon or tower into which I must be thrown for my heresy, it will not be as dark or as lonely a place as I once feared.
Indeed, in that state of Tudor psychosis that only Wolf-Hall-watched-back-to-back-on-catch-up induces, I can't help but project this – my own conspiracy of uncomfortable truths – into the wider melodrama of advertising's much-needed reformation. Technology is supposed to be so empowering and democratising and yet, here we are, beholden to its myths, like invidious pilgrims.
Don't get me wrong: I love technology. I love the lives it saves; I love the accelerant it injects into every noble endeavour; and, on a daily basis, I love the magic carpet of convenience and connectedness on which it allows us to ride. I love working inside the tent of the new media owners. I spend about 20 per cent of my week doing so because, from their hilltop, it is possible to feel the thrill of technology's near-horizon and see communication restructure before our eyes. I love technology, too, for all that it contributes to the art of the possible, and I have solemn respect for the fact that it touches the very essence of creativity. So, yes, I love technology, but my job is to help clients build brands and, in that context, I believe we are making a profound collective error of interpretation.
When at last the machine is running at 100 per cent efficiency, we will ask ourselves where all the meaning went
The error is more than a technical miscalculation – it is a complete spiritual misdirect. It is not confined to a core of native technologists; it is everywhere and it is fundamental. It is the belief that brand-building can be reduced to a binary essence in which there are just ones and zeros and none of the captivating maybes; the belief that creative hypothesis can be replaced by optimisation; and the belief that marketing contract can be stripped of all its joyful subjectivity until all that remains between consumer and brand is transaction. It is the fallacy of our time.
For when we have finally extracted the fallible and sentimental marrow from every bone in marketing's body, and when at last the machine is running at 100 per cent efficiency, we will ask ourselves where all the meaning went – and, with it, all the value. And we will wonder why, through the miracle of perfect utility, we chose to commoditise not just the brands we were building but the very industry in which we work.
1. DEFINED BY TECHNOLOGY
The first error of misinterpretation has been to let this industry be defined by the technology that has disrupted it. Instead of greeting technology from a position of confidence and declaring a new age of creativity, too often we have declared an age of never-ending disruption, in which the only certainty is that relentless and unpredictable waves of change will bedevil us, mocking our efforts to think in any stable way about anything. The objective of this industry, once clearly stated as the creation of value through the building of brands through the power of ideas, has been reset. We are now, apparently, in the business of adjusting to and coping with the change that we are facing. It is a heroic agenda but, ultimately, parochial and low value. Our achievements are now measured against a yardstick of change management, whereas we used to be hailed as a cultural force – one that created the change that others would manage.
We are now, apparently, in the business of adjusting to and coping with the change that we are facing
There is more at stake here than teleology. Creative business thrives on unknowability. It has always been powered by hunches, and it is the only part of the business map where you can still find ambiguity tolerance. If we're not careful, technology and its fabled "transformative effect on everything" will instil in us that introspective logic that forces others to focus on the technical implications of change, as opposed to the unimagined stimulus that creates it. We are reconstructing our own modernity instead of living in the modern age and shaping its psyche with our ideas.
2. LEAKY IN OUR THINKING
Technology has made the boundaries between adjacent industries leaky. It has also created new adjacencies. This has induced a state of confusion as to what business any of us is actually in any more. And rather than risk the obsolescence of a transcended specialism, we have reached for the broadest possible definition of our new sphere of competition and planted a tiny, trembling flag within it. For the advertising industry, the hallucination has been quickened by words such as "innovation" – words so broad in their application that almost every company with a whiteboard can trace a link to what we do.
And the broad definition that we have clutched at? Applied creativity. Yes, we now compete with every manner of business that harnesses any sort of creativity in pursuit of pretty much anything at all. And not because that nice man from Boston Consulting Group redrew the map. We compete with every yoghurt-pot architect, every HTML5 amateur and every data-rich snake-oiler because we have chosen to ignore the most beautifully leak-proof and unadjacent aspect of what we do. We create shareholder value by building brands through the power of ideas. The leaky world needs a laser-sharp mind. The associative brain, whether one believes in it or not, is unfit to decipher the times that have spawned it.
3. INWARD IN OUR CONNECTEDNESS
Just as the smartphone is a mirror into our increasingly narcissistic networked souls, so technology generally is failing to broaden our creative minds. I remember a time, maybe ten years ago, when roughly a third of all the departmental expenses I signed fell into a category of cost best described as brain food. Books, journals, lectures, trips to exhibitions and galleries, visits to museums, edifying adventures in consumer-land… people doing whatever they needed to do to feed the only real asset in a knowledge economy: the mind. It happens far less nowadays because, apparently, everything we need to know is somewhere on the internet.
The past is a reservoir of human error, of human nature, of heroic failure and of the triumph of ideas - these are the very currencies of our business
The internet represents just 20 years of our four millennia of written thought but, because in that time it has snowballed so much information, its advent is often synonymous, in knowledge circles, with the beginning of time. This has created a generation gap in our collective epistemology so that there is strong reluctance, in the minds of those entering the industry now, to acknowledge that anything of importance took place before the 90s. And there is an entire pin board of limo billionaires on the West Coast to encourage them. Sir Tim Berners-Lee, if they bother to learn his name at all, is to them the humble architect who paved the way for the entrepreneurial genius of the frat boys.
Each new generation, of course, rejects the ideas of its elders. (I am a parent and experience this on a daily basis.) But this is more than that – this is the widespread denial of history among a creative elite entrusted with delivering trillions of dollars of brand value safely into the future. The past can't lead us safely there, it's true. But the past is a reservoir of human error, of human nature, of heroic failure and of the triumph of ideas – and these are the very currencies of our business. Of every business. Just as technology pushes us away from the wisdom of the past, so it warps our understanding of the present. Of the many error-inducing phenomena of our age, perhaps the simplest and most mind-altering is the availability heuristic. We assess the relative importance of things according to the prevalence they achieve. Technology may blow our minds wide open in some respects but the effect of modern networks is to converge around the temporal and the mundane, and this pushes the big picture out of view.
Brand-builders need to grasp the major shifts. We are approaching the next space age. Ten years from now, a privately funded space mission intends to send astronauts to Mars. It's a one-way ticket. I can't stop thinking about the ways in which human perspective will be altered by it. There has been a terabyte of useless cliché written about mill****als, and not a single word about the expanded universe in which they will exist. Technology allows us to be so inward in our connectedness that we know more about what has been said about something that didn't matter in the first place than we do about things of which nothing has been said but which will change our world forever. If I were a client spending millions of pounds on thought leadership to set my brand on a sustainable path, I would be wary of the incestuous, microcosmic and self-referential tendencies of today's information technology. I might even send someone to a museum.
4. FILLING THE PIPES
Historians of the early 21st century will recount that, as the media world moved from a finite inventory to an infinite inventory, the so-called attention economy changed forever. They might also observe that, somewhere in this shift, the average human value of all content plummeted. "The world of bad photographs," they will say, "that was so accurately predicted at the end of the 20th century was quick to find its corollary in the sphere of brand communication at the beginning of the 21st."
By some weird subconscious logic, we correlate cost of media with cost of production
If, despite all the formidable shifts in consumerism, there remains one immutable law of brand-building, then surely it is that quality of experience matters more than quantity of experience. And if there is one challenge for brand owners and their agencies, then surely it is to achieve and maintain creative intensity in a media landscape and a marketing playbook that are aggressively dilutive. Creative intensity means stepping back from the limitless matrix of touchpoint permutation and finding a brand's high-value communication opportunities. Why do people work from the assumption that their core idea is incapable of holding a scalable audience? What does it say about the quality of ideas in the industry today?
It has been said of music that it happens in the spaces between notes. This relies, of course, on the spaces being left empty. Technology is stretching brand communication into a hideous musical monobrow. We are busy filling the pipes and, as we do so, the powerful silences too are being filled. And why? Well, mainly because we can; mainly because the empty inventory is suddenly there; and, of course, because – and this is the fallacy within the fallacy – the new, empty inventory is free.
With freeness comes more stupidity. By some weird subconscious logic, we correlate cost of media with cost of production. In our minds, we place the free media down towards the bottom of a funnel and assume that life at the funnel's southern tip is about conversion through targeted, idea-squeezed argument, and we populate it with moments of cost-effective relevance as opposed to anything approaching a memorable experience.
Hands up who has commissioned, or been asked to produce, a batch of these moments of cost-effective relevance to fill the pipes. Hands up who is proud of what they created. Hands up if you can tell me how they will contribute to an overall model of marketing effectiveness. Hands up if they represent a general trend towards doing ten things badly where doing three things well would have worked. Hands up if you are so possessed of technology's false march towards mediocrity that you have recently started or joined an agency whose product you defiantly and unambitiously define as "content".
5. ASPIRING TO DISTRIBUTION
In search of yet another internet metaphor, I alighted (pun intended) on the steam railway. The Victorian superhighway revolutionised the speed and ease of distribution. The steam engine powered not just the railways but an entire industrial revolution that changed our productivity and created a competitive advantage in the wealth of nations that underpinned a global empire for a hundred years. It did more to rewire an economy, in fact, than the internet has so far achieved. And yet at the heart of our economy was manufacture, and at the heart of our manufacturing economy was quality. Distribution was the new opportunity, but it was not the intrinsic ambition.
So keen is the advertising industry to demonstrate its distributor prowess that clever distribution has become a proxy for creativity
So keen is the advertising industry to demonstrate its distributor prowess that clever distribution has become a proxy for creativity. We use words such as "seeding" to describe a new art of distribution, and the word "reach" has been appropriated by new media practitioners to describe a concept that was already old before they were born. It is a trait we have learned from the businesses we serve. Businesses care about being well-distributed and, for a generation of online businesses defined by the "how" rather than the "what", this obsession makes perfect sense. It is impossible not to admire Amazon for the value it adds to things it doesn't make through the way it distributes.
But we are an industry that does make something. Creative technology and media technology should be equal forces in our world. But we have flocked towards the latter, and outsourced the former, for fear that the distributors might inherit the Earth as they appear to have done in Silicon Valley. And yet, go to Silicon Valley or any of its outposts around the world and you will hear sentences that paraphrase thus: "Now that media is targetable and personalised, the creative power of content is once again the key variable in marketing."
Marketing, however efficiently it runs, will never be about reductive computation
And they are right. The machine has been rebuilt and success depends again on what we put into it. Marketing, however efficiently it runs, will never be about reductive computation. It will never owe as much to the computer that cracked the Enigma code and began the digital age as it does to the expansive power of ideas. Because marketing is not a riddle of elimination but a test of the imagination, and there is no algorithm or app for that.

Giles Hedger is the chief strategy officer at Leo Burnett London & Worldwide