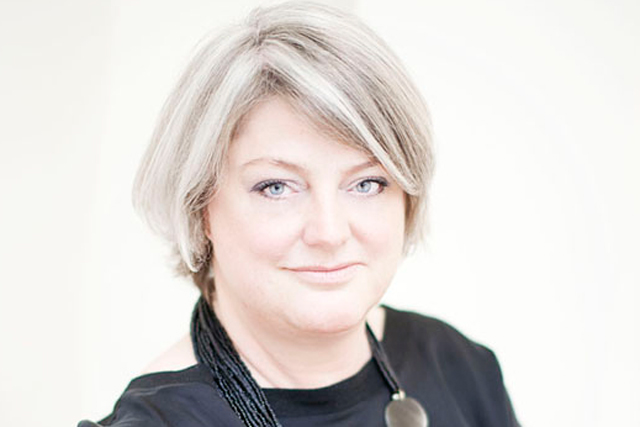 Consumers have brand power in the palm of their hands – literally – like never before.
The old-fashioned marketing model decreed that brands told consumers what to think, in the role of know-it-all big brother – and customers ate, drank and smoked it up wholesale. Then came the era of brand conversations, during which brands stopped shouting and actually engaged with customers. In doing so, they started to ask us what we really wanted from that detergent, dog food or home hair dye.
Nowadays, with the universality of social media and mobile technology, the consumer is slap-bang in the middle of the discussion. And that's exactly how we want it. Look at Sainsbury's and the renaming of its range of tiger bread to "giraffe bread", in response to a letter from a three-year-old girl who felt the product more accurately represented a beast with a differently distinctive back.
Or the personalised "Share a Coke" photos that litter pretty much every Facebook feed right now.
The days of phoning a customer-service number when something goes wrong are dwindling. Today, when we get angry, we get Tweeting, Facebook-ing and Tumblr-ing.
Everyone's a critic. Power and authority no longer rest solely with brands or even media. Today, we cast a discerning eye over all we survey and then we talk to people about it. Loudly. What would be the fun of reading Mail Online without the comments feed dissecting celebrity revelations? Or watching Fox News without the accompanying Twitter commentary?
The Netherlands – my adopted country and the headquarters to FinchFactor since 2009 – is number one in the world for Twitter usage. As an omnipotent tool, journalists worldwide watch the feeds for breaking news and squabble over how to clock up the biggest following. Elder statesmen of the London Evening Standard compete fiercely for their own kind of Beliebers, a journalist tells me. Indeed, as the likes of Tumblr, Pinterest and Vine spread like ivy, the lines of distinction between journalists, bloggers and consumers look ever more murky.
Take Tumblr. While some might dismiss it as the playground of angst-ridden American teens (and a quick look at the site, with engagement from Furby to Havaianas, does add some weight to that argument), you can't ignore the fact that the likes of Audi and Barack Obama, who both have very successful Tumblr pages, aren't brands that immediately spring to mind when you think of Stateside Twilight fans.
The possibility for deeper consumer engagement that Tumblr presents makes it a seriously interesting
option to brands of all shapes and sizes today. Its "home-made-by-a-15-year-old-computer-geek" look, and the opportunities it offers for customers to take the driving seat, chime perfectly with consumers bored of all that surface style and no substance.
Do we need the brands we love to be perfectly formed, shiny, smiley and Truman Show-esque? Or are the best brands, like the best people, the ones that are fallible, that do (sometimes) make mistakes but aren't afraid to put up their hands and say, in the words of Marks & Spencer: "We've boobed."
At a recent international industry event I chaired in Amsterdam called Brand Botox, heavyweights from TEDx, Sid Lee, Ziggo and Philips discussed how – or whether – to inject brand personality that goes more than skin-deep. One phrase that kept coming to the fore was: "It's what's inside that counts."
When Gap dared to change its logo after 25 years, a huge Twitter stink rose up from all quarters. While it may have given a few marketing execs a couple of sleepless nights in the immediate aftermath, people who love the brand still continue to shop there. To an innocent bystander, everything continues much the same as it ever did. I'm not sure what the social equivalent of "tomorrow's chip wrapper" would be, but this seems to be it.
Brands such as McDonald's invest time and money into advanced social listening tools that allow it to be part of the deeper online conversation. Perhaps more importantly, they work at understanding who the most socially influential people talking about burgers are at any one time. If someone Tweets that McDonald's is "the shit", programmes differentiate this – a good thing – from "McDonald's is shit". Add to the mix a swift social-clout analysis of those talking "shit" about the brand and we find a crisis averted before it's a glint in a Newsweek reporter's eye.
In the wake of the European horse-meat scandal, you can see the method in this degree of social media obsession. McDonald's was undoubtedly one of the very few winners in the sector: first, because it had full traceability and could be absolutely sure that its burgers were horse-free; and second, because it was so methodical in ensuring that this message was communicated to the right people, immediately.
For brands to future-proof themselves for success, they would be wise to fully embrace this change in the conversation. And run with it. It will reap benefits in consumer affection and allow them to creatively scratch the itch of their customers as never before. This design for life applies whether you are a drinks brand, a mortgage provider or, in the case of Pink Floyd – who recently promised to unlock their back catalogue on Spotify if the song Wish You Were Here was streamed a million times by fans on the platform – a notoriously curmudgeonly and internet-averse rock band.

Kerrie Finch is the founder and chief executive of FinchFactor
Point of view
The one social media site I couldn't do without is… Twitter, for instantaneous rabble-rousing. If I want to see photos of cats with 'taches, I guess I'd go to BuzzFeed.
My favourite Tweeters are… @BanksyIdeas for laughs; @BBCBreaking for news; and @PopBitch for the hell of it.
I measure social media success by… level of engagement. Certainly not by number of Facebook fans.
My current status is… available on a need-to-know basis.
In five years' time... we'll all look back and laugh at how naïve we were.