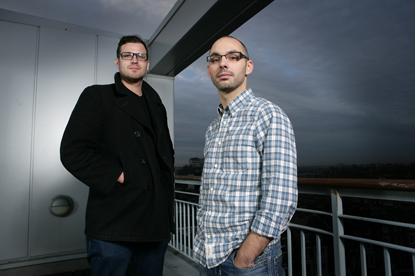 Jonathan Trimble, a group director, and Matt Keon, an award-winning creative, are behind the venture, along with an as yet unnamed third member.
Called 18 Feet & Rising - a reference to the combined height of the founding partners - the agency will offer creative content across traditional and digital channels.
The team will outsource production and will be bankrolled by the founding partners. Although a founding client has yet to officially sign, the partners are in talks with Freeview, currently held by Beattie McGuinness Bungay.
Trimble joined Fallon in 2007 and leads the BBC and Unilever accounts as well as the agency's design offering.
Keon, a creative director at Fallon, joined the agency from BMF in Sydney four years ago. He has worked across Cadbury, Tate and Sony, and picked up awards including golds at the Campaign Big Awards for Natural Confectionery Company "trumpets".
The exit comes as Fallon is in the final stages of defending its Sony Europe account.