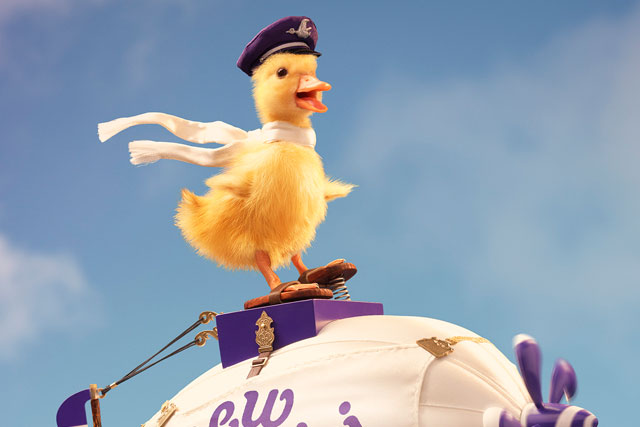 The work, which launches today (17 September), features cuddly creatures piloting a mini zeppelin and a parachute to deliver the new, mini version of the bubbly chocolate bars.
Ads include images of a duckling and a rabbit, which were photographed in real life and then worked into their "daredevil" positions during post-production.
The campaign extends the launch activity for Cadbury's "Joyville" work, which launched the new Bubbly bar in February in a £6m push.
According to Cadbury owner Kraft, the sub-brand has already reached £10.1m in retail sales since its launch.
The "joy of mini" press campaign was created by Fallon's executive creative director Santiago Lucero, with creative directors Chris Bovill and John Allison, art director Avril Furness and copy writer Miles Carter.
The ads were produced by Claire Ramasamy at Fallon and Coy! Communications, while designer Mark Denton worked on the campaign with photographer Sean de Sparengo, producer Sara Cummins, media agency PHD and media planner Ailsa Hutchinson.
Follow @loullamae_es