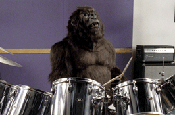 The staff cuts, which span all of the agency's departments, were announced on Friday during an all-staff meeting.

The ten employees are now on a two-week consultation period.

Fallon is the latest London shop to make redundancies as a result of the recession.

Last week, Omnicom made a number of redundancies across its UK agencies, with 11 roles at TBWA, 16 across DDB London's group, and an undisclosed number within the AMV group currently at risk.

Laurence Green, the Fallon chairman, said: "We've acted decisively to make sure we go into 2009 not just right-sized for expected revenues, but also future-proofed in terms of roles and offer to clients.

"Overall the ambition is to reshape not downsize the agency."