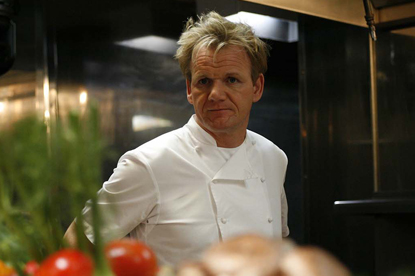 The agency won the business following a pitch against three undisclosed agencies that began at the end of last year (Campaign, 20 November 2008).
Fallon will produce a campaign that will run across TV, outdoor, online and mobile channels. The work will break this autumn.
Ramsay will feature predominantly in the activity, which will include an iPhone game featuring a character based on the famously foul-mouthed TV chef.
The range of sauces, called Seriously Good, includes Bolognese & Red Wine, Spicy Red Pepper & Spianata Sausage and Tomato, Black Olive & Mixed Herb.
Ten pence from the sale of every jar, which retail at £1.89, will go to the charity.
Ramsay will not receive any financial reward for the endorsement.
The sauce range marks a first for the charity, which until now has not launched any year-round fundraising products. Its red noses traditionally go on sale in the months running up to the biennial Red Nose Day, which is broadcast on the BBC.
As part of Fallon's brief, the agency has been asked to devise a strategy to ensure the charity makes the most of this constant revenue stream.
Fallon has previously worked with Comic Relief on an online project.
It produced a viral film last year featuring a number of advertising mascots brainstorming ideas of how best to promote the charity.