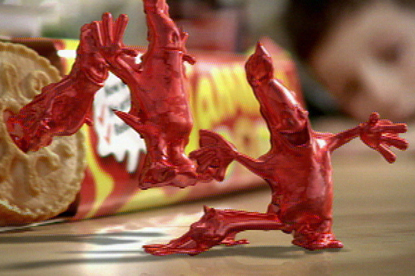 The agency landed the business following credentials meetings between Burton's Foods and several undisclosed agencies.

The appointment marks a move by Burton's Foods to significantly increase the advertising support behind the Jammie Dodgers brand.

Previously Jammie Dodgers has worked with the Leeds-based agency Savvy, which produced a campaign to promote the biscuit brand's partnership with Comic Relief 2009.

Fallon has been briefed to produce an above-the-line advertising campaign that is expected to break in spring 2010.

Jaspal Chada, the marketing director at Burton's Foods, said: "Jammie Dodgers is a brand with great potential for growth. We are planning significant marketing investment in the future to exploit the brands latent potential. We look forward to working with the Fallon team who impressed us with their strategic ability and creative inspiration".

Burton's Foods owns a number of biscuit brands including Maryland Cookies, whose advertising is currently handled by Adam & Eve.