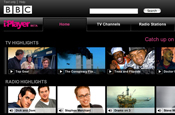 Fallon beat three undisclosed ad and three digital agencies to win the business.

The pitch, handled by Creativebrief, kicked off last July, but stalled for three months after the Office of Fair Trading referred the service to the Competition Commission for investigation.

The commission is set to publish its final report on the venture by 8 February.

Last month, the body ruled that Kangaroo, which plans to pool content from the broadcasters' existing VoD offerings such as BBC iPlayer, would restrict competition.

It said it intends to bind the venture to a series of conditions before clearing its launch.

Kangaroo's hunt for a media agency was narrowed down to five last week. The shortlisted agencies are Mindshare, Mediaedge:cia, MPG, OMD and Vizeum.

A recent report from Enders Analysis recommended the broadcasters should pull out of the venture after its research revealed that the project could cost ITV and Channel 4 around £30 million this year.