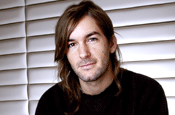 However, the agency insists that he will continue to work for Fallon and will retain his job title. There is no time limit on the duration of his return to Argentina.

Cabral, who joined the agency from Mother in 2004, has been responsible for some of the agency's most acclaimed work including the Sony Bravia "balls" and Cadbury "gorilla" spots.

His decision was announced in an all-staff meeting this afternoon.

"We're thrilled for Juan and looking forward to the next chapter in our working relationship," said Laurence Green, Chairman of Fallon.

"Fallon London's briefs are increasingly international and Juan remains knee-deep in a good number of live projects, so it's something we all go into with confidence and with eyes wide open."

"Fallon is built around people. We are always open to new ways of working, not just with clients but also our staff," said Karina Wilsher, MD of Fallon.

"The culture here is centred around talent, wherever they may be. That feels, to us, like the model of the future."