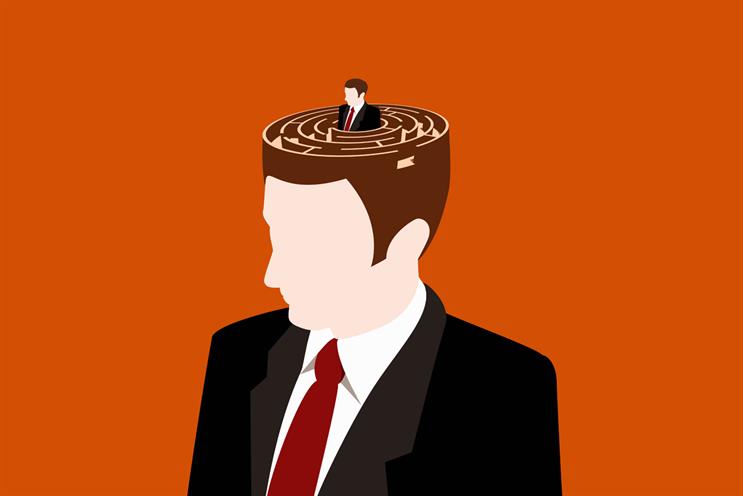 A few days in Cannes gives you an intense view of the mindset of the global ad­vertising industry. And it's worrying. Pretty much every single entry video I saw said something like "…it was picked up by media all over the world", "…we were mentioned thousands of times on Twitter", "…we had thousands of YouTube views".

We could have been excused for this a few years ago as the digital and social goldrush began. We knew these metrics might mean something, or might not, but we needed to show that we were in the game.

But it's 2014 now. These media are mature and well-understood, and we know impact is not the same as effectiveness.

Don't we? Cannes suggests not. At best, it suggests we're pretty cynical about our peers and clients. We're thinking:

"I know social metrics and earned media alone are garbage, but awards juries and clients seem quite impressed by them, so I'll put them in." In other words, we think our peers and clients are idiots.

At worst, it suggests we have no idea how business works. We think social and earned media impact counts as an effect, and we're foolish enough to make our ignorance a global spectacle on the Croisette.

In the most high-profile celebration of our industry, we tell the world that a few thousand Tweets and the odd mention on obscure cable channels in countries where you can't even buy the product are what we're trying to achieve.

These metrics are nothing but vanity measures, unless you also demonstrate a real-world effect on business or behaviour. I have no doubt that social media can create such effects. If you're not thinking about what Twitter, Facebook, YouTube, Spotify, iTunes etc mean for your business, you probably won't be in business much longer. But counting views and Tweets is not the same as working out how to monetise them.

As an industry, we are afraid of looking too deeply into this because we fear that what we find will make our work less enjoyable. We like where we are now because the economy of Tweets, "likes" and views favours mindless entertainment. We get to be a little closer to the pure entertainment industry rather than sullying ourselves with products and logos. The fake economy of views tells us we must obscure our commercial agenda to succeed.
Making the business case
There's a tougher but more important challenge out there. We can't force people to watch ads any more because technology helps them avoid us. So how can we create things people want to spend time with, that have genuine commercial impact?

The global industry is choosing only to answer the easiest half of that question: how can we create things that people want to spend time with? Well, that's not good enough. It does a disservice to clients and will result in the financial collapse of our industry. We are living through a 21st century version of David Ogilvy's maxim: "If all you want to do is attract attention, then you put a gorilla in a jockstrap." It's as though he predicted YouTube in 1983.
We tell the world a few thousand Tweets and the odd mention on obscure cable channels are what we're trying to achieve
He told us that such attention was commercially useless. The difference from today is that, back then, he had other options. The new maxim is: if you have to show a gorilla in a jockstrap to get your audience's attention, how do you monetise that?

The Cannes Creative Ef­fectiveness jury saw the stories behind some of the most-awarded creative work in 2013, but very few made a serious attempt to define business impact. So either they had no impact or we're not clever enough to work it out. This is pretty worrying, especially if you're keen to continue earning a handsome salary by working in advertising.

We can stop this madness. I'm entering two of our 2014 Lion winners into the Creative Ef­fectiveness category at Cannes next year. Both are ideas led by content, with very impressive numbers of views, but, most importantly, we've done the work to define handsome ROIs and explain how the attention we earned was designed to drive sales.

If you won any Creative Lions this year, then you should think about doing the same. A single agency's cases won't be enough, but a single country would be a start. If we continue as we are, it will look like our industry doesn't care about commerce, and clients would be advised to look elsewhere if they want to work out how to use brands to prosper.

I'm pretty sure Google will be keen to help them. If that doesn't worry you, you're probably nearing retirement. The rest of us need to act now.

Craig Mawdsley is the joint chief strategy officer at Abbott Mead Vickers BBDO and was a Cannes Lions Creative Effectiveness judge this year