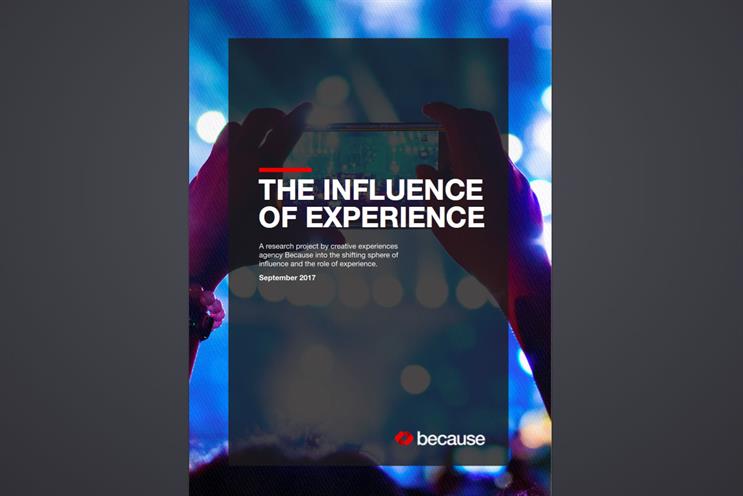 The Influence of Experience report by Because found that only one in 10 people say they are influenced by celebrities. The study questioned 1,000 UK consumers aged between 18 and 40.
It pointed to micro-influencers, or "experiencers", as people who have a "keen appetite for new experiences" and described them as more likely to be male, aged between 25 and 34, and married or in a relationship.
Because said that these people regularly use an average of six social channels with 42% posting content they have created, compared with 19% of mainstream consumers.
Sharon Richey, chief executive of Because, said: "At a time when there's growing interest in brand trust and influencer marketing, this report provides clear evidence of the huge potential power of a distinct kind of micro-influencer – "experiencers".
"These passionate individuals represent a hugely valuable opportunity for brands to amplify their messages and influence consumers in a much more credible, relatable and engaging way than via celebrities or social media megastars.
"Experiencers may not have the reach of celebrity influencers, but they undoubtedly have more relevance for the majority of consumers."