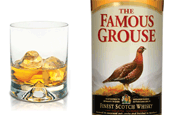 Albion beat four other agencies to the account, and will now work with the whisky firm on an annual project basis.

The pitch was run by the AAR.

Jason Goodman, managing director of Albion, said: "The Famous Grouse is a great, established brand that has demonstrated innovation from product to communication.

"We are very excited to be working with the brand in the digital space."