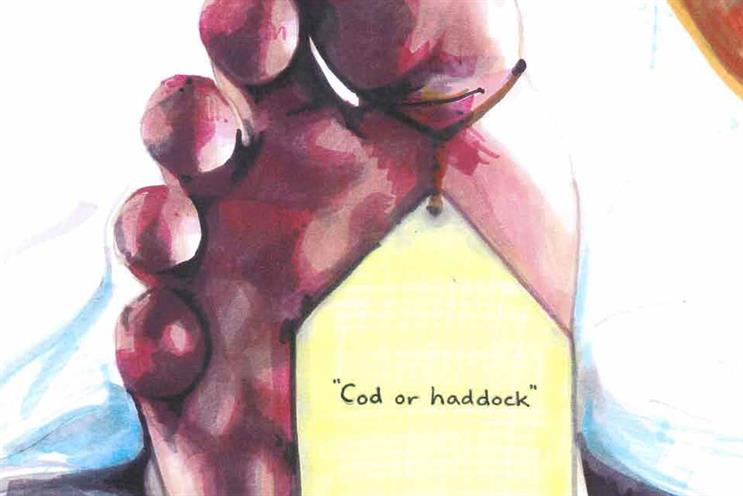 It has taken a while to get into all those creative directors' attics, but one year after my creative partner Nat and I first blogged about it, Beforetheywerefamous.org is finally live.
Think of it as your chance to have a nosey around the first scamps of our most famous creatives.
While we were putting together this behemoth, one of the most striking things we received was an e-mail from Matt Beaumont. "I don't have my student book. It was shit. It ended up in a skip," the author of the novel e wrote. "The past is another country, as they say, and I don't have a visa."
He had a point. In many ways, the books on the site are wildly different from the ones you see today, and seem like they were dreamed up in another place and time…
…A time when Maxell was a brand and VHS was someone's actual business rival (see Mark Denton's Beta campaign).
…A time when you drew storyboards in your book and mounted them on coloured paper (rather than filming them on a Go-Pro with your mates).
…A time when you wrote long copy because people had attention spans (Denton and Andrew Cracknell have blocked-out lines in their sketches where long copy should go).
…A time when you could be braver and go "full dark" with an idea. Death features heavily on the site.
For instance, Rob Messeter and Mike Crowe's Tie Rack proposal involved hanging and drug-taking.
Overall, the main thing that sticks out is how quick they are to look at –the work speaks for itself. None of the "watch the case study here; oh, hang on, it's just buffering" or "here are five pages explaining how an app works" that you sometimes encounter today. Just simple, brilliant strategies that jump off the page and demand your full attention.
Of course, the way we look at books has changed drastically in the past 20 years, and the expansion of media and platforms has made the job more exciting. Students also have more tools at their disposal to bring their ideas to life, which has made the "books" of today much more dynamic.
But there's also something wonderful about seeing advertising stripped back to its purest form. In our humble opinion, we think that a ludicrously lateral print ad is still the easiest way for us to glimpse the inner workings of a young team's mind – however dark it might be.
You can always learn how to adapt a big idea across other platforms, and you'll need to do that to survive. But, at its simplest, students need to be able to think of a really unexpected way of selling an ordinary product, in a way that conveys a truth or an emotional benefit. That is the really clever thing and is what you see in all the work in this archive – because a good strategy is as important today as it has always been.
Lorelei Mathias is a senior creative at Beattie McGuinness Bungay
Mark Denton, creative director, Coy! Communications
Denton's early work shows an obvious artistic talent as well as an eye for the absurd.
In among directing, Denton went on to create an award-winning billboard campaign for Nike in the 90s, although he does concede that the strapline was written by a colleague.
Andrew Cracknell, author of The Real Mad Men, ex-creative director
"Forgive me, it was the 60s and I was 20," Cracknell says of his idea for the now-defunct Tan-Sad. His stellar ad for the "I bet he drinks Carling Black Label" campaign is all the apology he'll ever need.
Mike Crowe and Rob Messeter, creative directors, Adam & Eve/DDB
Crowe and Messeter's idea for a Tie Rack ad was never going to make it further than their portfolio. Still, the pair's dark sense of humour got an airing – albeit in a more restrained fashion – in this "walk of shame" ad for Harvey Nichols.
Chris Bovill and John Allison, joint heads, 4Creative
If you want a peek at the early work of two creatives at the top of their game, look no further than this work by Bovill and Allison. The pair went on to create the "mating season" ad for Channel 4.