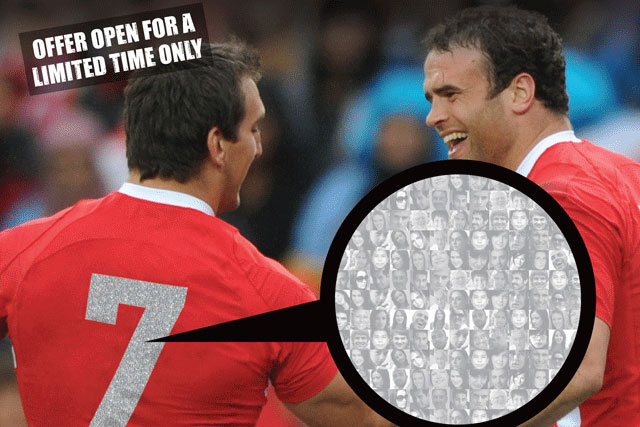 The initiative is called Playing2 and is to be debuted in the UK next year, when the Welsh Rugby Union (WRU) will offer fans the chance to have their photos on their chosen shirt number during the RBS 6 Nations tournament.
Welsh players will have photos of fans on their numbers in matches against England and other competing nations.
The technology has been rolled out in Spanish football, where it is used by top clubs such as Sevilla.
Now sports marketing agency Essentially, part of Chime Communications, aims to roll the technology out further across rugby and into top-flight football.
Fans pay £20 for numbers one to 15, and £10 for numbers 16 to 22 for the images, which are just 3mm in size.
The money generated is likely to be split between the clubs and the sport shirt brands such as Nike and Adidas.
Follow John Reynolds on Twitter @johnreynolds10