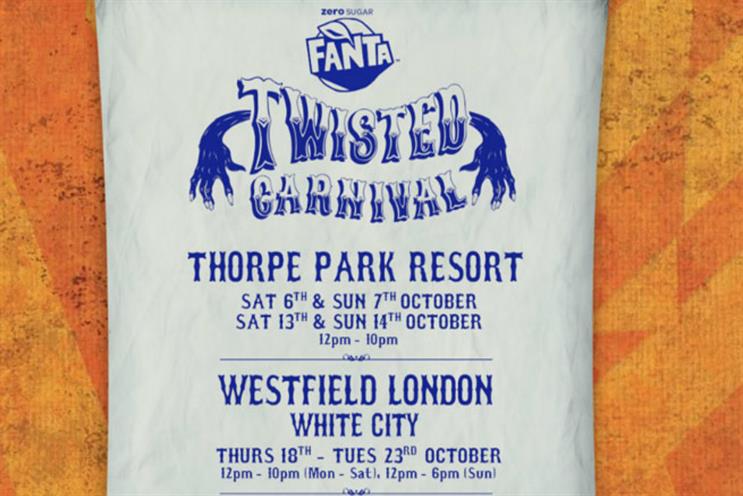 Visitors to the attraction will be invited to explore five interactive rooms featuring Halloween frights, as part of an immersive, spooky-themed experience.
The event was promoted with a publicity stunt on 4 October devised by Taylor Herring. A ghoulish old lady sitting in a rocking chair roamed several stations on the tube.
Fanta's Twisted Carnival is taking place at Thorpe Park over the next two weekends (6th-7th and 13th-14th October), at Westfield London White City from 18th-23rd October, at the Bullring and Grand Central Birmingham from 27th-31st October and at Liverpool One on the 3rd-4th November.