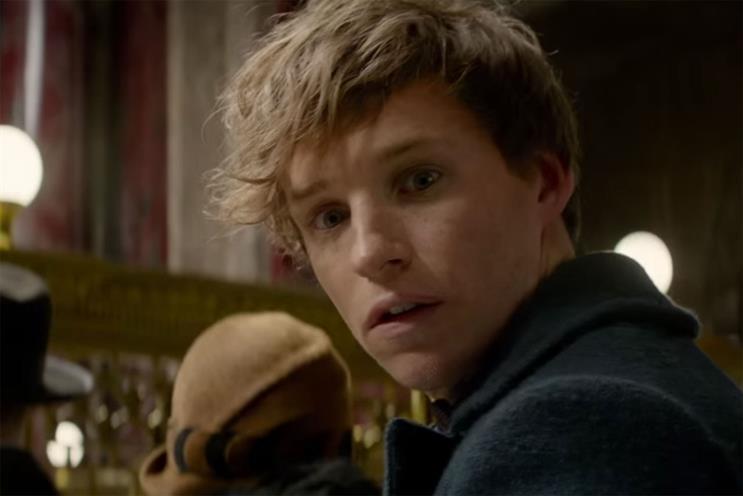 Eight successful films based off the highest selling children's book series in history would normally spell undying triumph. But when you have something good, why lose it?
Warner Brothers has released Fantastic Beasts and Where to Find Them, set in prohibition-era New York generations before a certain boy with a scar was born. The release marks the mainstream return of one of fiction's most loved universes. It has also seen wide-spread success in the last few days with the biggest UK box office opening weekend of the year so far.
The Harry Potter brand has such longevity and strong emotional connection with audiences that the keys to its success cannot be dismissed by marketers. So how has this magical franchise reaped such accomplishment and what can marketers and advertisers learn from this?
Authenticity
When the first films came out, the creators of the Harry Potter movies chose to forgo the potential of an American re-branding and this paid off: as well as maintaining and securing the fan-base from the books, it created a brand with a distinct feel, one so British that it could thrive overseas. By staying true to the original texts and slowly releasing the films, the creators demonstrated to fans that they cared about the stories and as a result could also let non-readers enjoy the universe in full.
The new Fantastic Beasts film is set in New York and allows a US audience to see their country as integrated into the Wizarding World's long history. This does not feel like a sharp-break from the authenticity tied to the books because JK Rowling herself has stayed on board and written the script.
Warner Brothers have shown wisdom in their patience and have given their star creator the opportunity to weave her own style of magic into a stand-alone screenplay. It is still her work: brands should admire this authenticity and the way that it maintains loyalty.
Community
The world of Harry Potter now has a new collective name: "JK Rowling's Wizarding World". This new wider group contains the Harry Potter films, the Pottermore website as well as the new film. The speculation that Fantastic Beasts will be followed by another four films explains the acuteness behind such a move: it keeps all the associated offerings under one roof while retaining the freedom to expand and create new assets.
"Character & Entertainment is the largest property type in the UK licensing industry, generating £7.8bn worth of revenue last year alone"
JK Rowling has always been cautious about how far her branded products can go. For example, she has long restricted food being licensed with any of her characters. Though quiet on the toy front for a few years, the Harry Potter brand has found an interesting degree of success in apparel, notably through Primark clothes branded with the names and insignia of Hogwarts houses. The fact that these are mostly worn by teenagers who would have been children when the films came out shows that the fans want to maintain their connection to the Wizarding World even when there are no new films to go watch in the cinema. There is a real community that is being maintained by smart licensing and brands should take note.
With a film centred around amazing creatures that come from a book filled with them, the potential for child-friendly licensing is quite obviously enormous. Character & Entertainment is the largest property type in the UK licensing industry, generating £7.8bn worth of revenue last year alone, according to Lima's 2015 annual report. But as we have discussed before, such success through manufacturing products will not be the principle aim of the film. Rather, because it has focused on those things that matter to fans, the toys and associated paraphernalia will matter that extra bit more.
Of course, not all marketers will be working with brands with as much emotional resonance as JK Rowling's, but a keen devotion to authenticity and a smart use of brand extension and licensing will always stand you in good stead.
Kelvyn Gardner is the UK MD of the Licensing Industry Merchandisers' Association