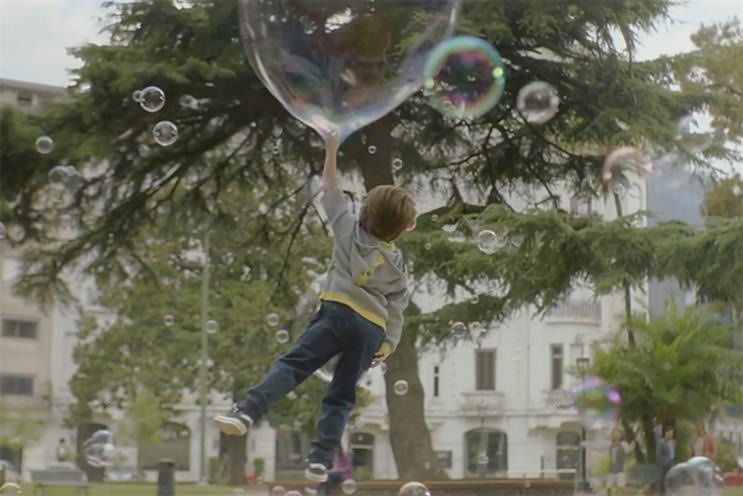 With the WCRS name set to be dropped next year, Campaign speaks to agency chiefs about what they will miss.
Marc Mendoza
Founder, 360 Degrees Media
I rose through the ranks in the media department of WCRS in the mid-80s and through the 90s and it's fair to say that it was considered the hottest agency in London for most of that period.
We pitched everything using full service and edgy creativity that launched and built brands – Orange, Prudential, BMW, Sega. The government flotations of the era provided income that allowed us to take risks on not winning everything we went for, which was truly liberating. Talent was everywhere – [Phil] Georgiadis, [Jonathan] Durden, [David] Pattison from media; Robin Wight, Andrew Robertson and a stream of inspiring creative directors.
The creative tensions between media and creative produced some memorable work and it seems mildly odd now that it was normal behaviour for a creative director to throw his guitar at my head when I had the audacity to suggest that, given the budget, a two-minute launch commercial was a little indulgent.
The list of things that were of their time that would be inappropriate now is too long to go into. A finance director with his own plane, a new BMW company car every six months, a full-on S&M party one Christmas (with Gary Glitter as the headline act the preceding year).
It was a privilege to be part of it. We won't see its like again and that's a combination of a big shame with a little relief thrown in, as it was a culture that couldn't work today.
Nina Jasinski
Chief marketing officer, Ogilvy UK
I loved my time at WCRS, PAA [Partners Andrews Aldridge] and Engine. WCRS had a raw energy about it, a creative core that was both infectious and exciting – both in a good way and a bad way. (In fact I renamed a small room "the crying room", but then the flip side is that I have also never laughed so much.) And the Christmas parties are the stuff of industry legend (all you need to know is fancy dress is KEY!). So clients and people either loved it or rejected it. Rarely did it leave people unsure.
The work was equally polarising – both brilliant and sometimes, well, not. And tenacity was always a key brand component of the WCRS brand – showing in the creative product as both authenticity and cut-through – and many of the pitches were won on the back of that.
I remember the Army, Warburtons and B&Q pitches especially being very typical of the WCRS approach – proper hard graft, and then towards the end involving super, super late nights/all-nighters for the entire team being par for the course. WCRS will be missed, but I am 100% sure that [WCRS chief executive] Matt Edwards (and his "party" jacket) will find a new groove to shine in.
Phil Georgiadis
Global chairman, Blue 449
Memories of WCRS? I will let others talk of the antics in the Duck and Weave, of Ron Collins and his puppet, of Hassan and Jim who looked after the massive fleet of BMWs, of Graham Fink and the Yucca plant, of the disastrous renaming to WCRS Mathews Marcantonio, of Andrew Robertson arriving as a 29-year-old chief executive, of the brilliance of Pattison and Durden, of the epic ads for Midland Bank and Sega Megadrive, of the genius campaigns for Carling Black Label, for BMW, for Prudential and for Sharwoods, and of the incredible bravery of the Orange launch and of the Ultimate Driving Machine that was Robin Wight and all the other brilliant work that he and his WCRS employees past and present can be so proud of.
But I remember something others might have forgotten… that it was Wight Collins Rutherford Scott, the UK creative hotshop, who beat all the other big wheels to buy the Gross brothers business in Paris (Carat) and, in the process, ignite the battle for global media buying supremacy. When Peter Scott left his partners to their crayons and picked up a calculator.
Charles Vallance
Founding partner, VCCP
At its peak in the late 80s and 90s, WCRS was one of the best agencies in town. Never uneventful, it was a rollercoaster ride that one client likened to the "fighting temeraire". Sadly, it has succumbed to the same fate and the name, at least, is being hauled to the knacker's yard.
David Golding
Co-founder, Adam & Eve/DDB
Ah, another one bites the dust. Every agency I have worked at, except Adam & Eve, is no more. Bates, RKCR and now WCRS are consigned to history. And, for me, WCRS is particularly hard to say goodbye to. I had an incredible time there and worked alongside many of the most talented people I have ever met. WCRS was everything an ad agency should be – the energy, the drama, the noise, the mess, the highs and the lows. It was incredible.
But we are entering a different era now. Maybe a better one, but certainly a less characterful one. Great brands are being replaced in faceless mergers. I understand why.
Engine needs to be more streamlined and profitable if it is ever going to be flipped by its private-equity owners. Ditto WPP if it's going to arrest its falling stock price.
I am sure that a return to a more full-service model, where creative agencies fall in behind the more fashionable customer experience teams, makes sense on paper. But as an industry that thrives on passion, competition and creative energy, it doesn't really compute.
Are Engine or VML flags anyone will rally behind? Will they inspire loyalty, make memories and produce generations of leaders, entrepreneurs and mavericks? Will they be the places to go to do the best work of your life? I rather doubt it.
So often we pride ourselves on how we can revitalise our clients' brands, but we seem to be happily killing those we have created for ourselves. This future isn't bright in my view; it's not orange, it's beige.