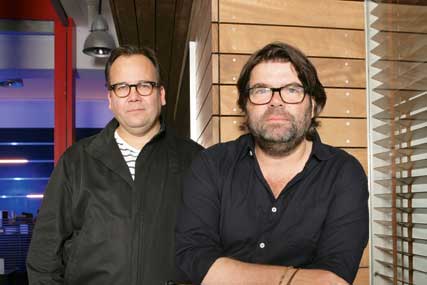 Palm-Jensen, who will be based at McCann's London office, takes responsibility for strengthening the network's digital capabilities and ensuring that digital is integrated into every part of McCann clients' business.

He reports into Linus Karlsson, the chairman and chief creative officer for New York and London, and Gustavo Martinez, the president of McCann Worldgroup.

Palm-Jensen launched his first digital agency, Spiff Industries, in 1996. He then founded Stockholm-based Farfar in 2000, with clients including Diesel, Absolut and Nokia.

The shop's work won regularly at global award shows including Cannes Grand Prix Lions for its Diesel "Heidi's 15 MB of Fame" campaign in 2007 and the Milko "Music Machine" campaign in 2001.

Farfar was acquired by Aegis in 2005 as Isobar began building a global digital network. Palm-Jensen quit the shop in March last year over frustrations at opportunities for expansion and Aegis reacted by closing Farfar the following month.

Just after the shop closed, FarFar's "biggest signpost in the world" campaign for Nokia won eight Cannes Lions in five different categories last year.

Palm-Jensen has served as a judge at Cannes Lions Advertising Festival three times in the last decade.

Martinez said: "The hiring of Matias Palm-Jansen represents a big step forward in the evolution of the 'new McCann' as the world's leading creative network. "