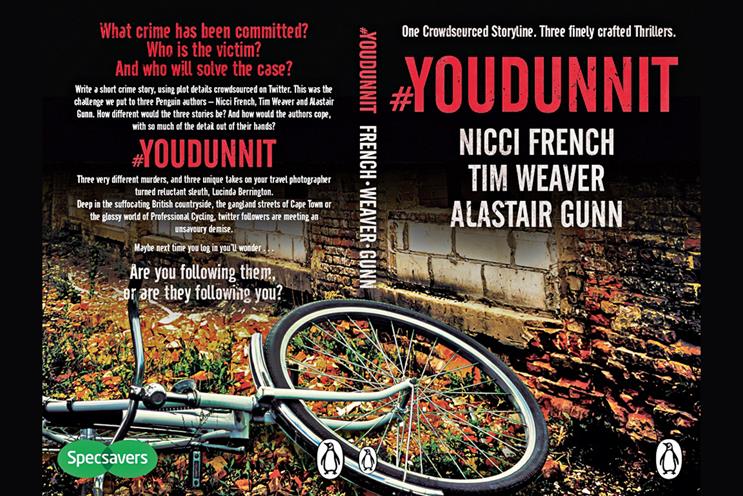 Specsavers
Specsavers went into partnership with Penguin, Britain's biggest crime-fiction publisher, in a successful bid to raise awareness among readers in general and lovers of crime thrillers in particular.
The initiative followed research that showed reading was a key trigger for wearing glasses, especially when readers find they need to hold a book at arm's length.
Each day for a week, using the Specsavers and Penguin Twitter feeds, crime thriller fans were able to guide elements of a plot with the best suggestions judged by Specsavers, Penguin and Manning Gottlieb OMD.
The result was a physical and digital crowdsourced novella that was downloaded more than 100,000 times. The content was seen almost 30 million times on Twitter and turned 51,000 Twitter users into authors.