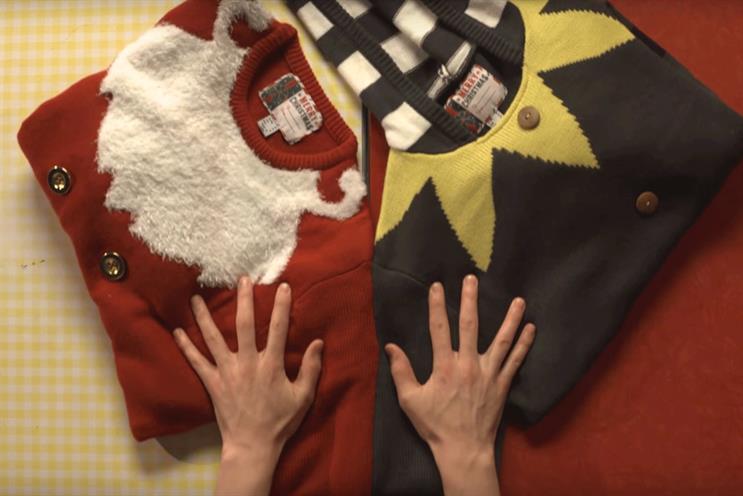 WINNER: Bring Christmas Home by ODD
Christmas jumpers have become a tradition in the UK, with sales rising by 235% in 2014 according to OneHydra.
In 2015, Primark wanted to own the market and be seen as the "go-to" destination on the high street and in so doing, help to raise money for the Text Santa charity appeal.
The campaign and social conversation kicked off with the launch of the 'Ultimate Christmas Jumper', a one-of-a-kind, custom-made snowing jumper, followed by the release of six "create-your-own" Christmas jumper videos shared across YouTube, Instagram, Facebook and Twitter.
As Christmas Jumper Day drew closer, Primark upped-the-ante and challenged its fan base to have their Christmas jumpers at the ready for a Twitter campaign like no other.
The culmination of the activity saw Primark reveal the characterful and psychic 'Mystic Mother Christmas' who invited individuals to share their Christmas jumper selfies. The best were rewarded with a personalised video message.