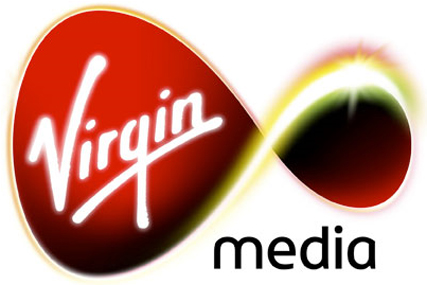 Virgin Media's results were ahead of analysts predictions and were bolstered by the net addition of 38,300 new cable subscribers, the highest net figure since Telewest and NTL merged four years ago. Churn of 1.1% was a joint record low for Virgin Media.

Virgin Media offers customers pay TV, broadband, landline and mobile phone services and said 61.9% of its customers are now triple-play and 11% take all four of its offerings, reflecting a successful bundling strategy.

Over the first quarter of this year Virgin Media sold 232,300 additional product subscriptions, up 57% when compared with the same period in 2009.

From January to the end of March, Virgin Media signed up 72,300 more cable broadband subscribers, up 53% year on year. The number of subscribers who take the top two broadband speeds (20Mb and 50Mb) increased by 46% to 607,900.

Virgin Media added 46,600 more digital TV subscribers in the first quarter, up 13% year on year though the total net TV additions were 35,700, due to Virgin Media's phased switch-off of its analogue service.

Virgin Media now has over one million mobile phone contract subscribers and added 81,200 new customers during the first quarter, up 45% year on year.

It made a net loss from continuing operations of £160.4m during the first quarter of this year, up 20.7% from £132.9m a year ago. Virgin Media said the movement was mainly due to higher foreign currency losses and loss on extinguishment of debt which was partially offset by the improvement in operating income.
Neil Berkett, chief executive of Virgin Media, said: "A combination of higher gross additions, low churn and increased ARPU enabled us to deliver year-on-year cable revenue growth for the fourth consecutive quarter. We are developing our services to exploit our natural network advantage, both now and in the future."

Virgin Media spent £41m on marketing in the three months to the end of March 2010 which included advertising, brand costs, agency fees, support and research, public relations and internal communications.

Virgin Media said 58% of its customers now regularly use its video on demand services and there were 77,900 new subscribers for its V+ HD DVR box during the first quarter of 2010, bring the total number of customers with the box 939,900.

Berkett added that Virgin Media has "completed the last step of the refinancing of its debt, leaving us with a long term 'fit for purpose' capital structure that supports its ambitions to lead the market as the digital provider of choice".

The results of UKTV, Virgin Media's joint venture with BBC Worldwide, are not consolidated in Virgin Media's revenue or operating income, however, Virgin Media accounts for its interest in UKTV under the equity method and recognised a share of UKTV's net income of £6.5m in the quarter, up 75.7% year on year.

Virgin Media received £1.2m from UKTV in the form of loan capital repayments during the quarter and cash payments totaling £8.5m which consisted of dividends, interest payments and payments for consortium tax relief.