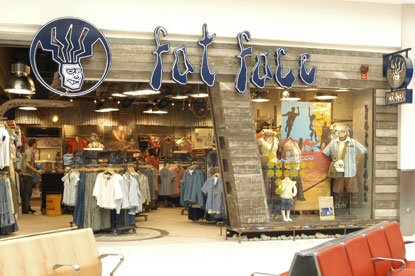 The outdoor fashion brand is due to conduct meetings with a number of undisclosed agencies later this week.
The appointment will mark Fat Face's first retained agency relationship, with the successful shop taking on the brand's first big marketing push.
Previously, the brand has promoted itself through sponsoring outdoor sporting activities such as surfing.
Fat Face has worked with a small number of agencies on a project-by-project basis in the past, producing small-scale viral campaigns.
In 2006, it appointed Inbox Digital to create a viral game aimed at raising awareness of its website. The game, which involved racing a mountain bike while collecting Fat Face logos, gave users the chance to win a mountain bike.
Blue Barracuda produced another viral game for the brand in 2007, promoting Fat Face's winter collection. It challenged players to shoot targets with a squirrel.
Although the company reported a 1.8 per cent increase in sales to £62.8 million for the six months to November 2008, its earnings before tax fell 4.1 per cent to £11.8 million.