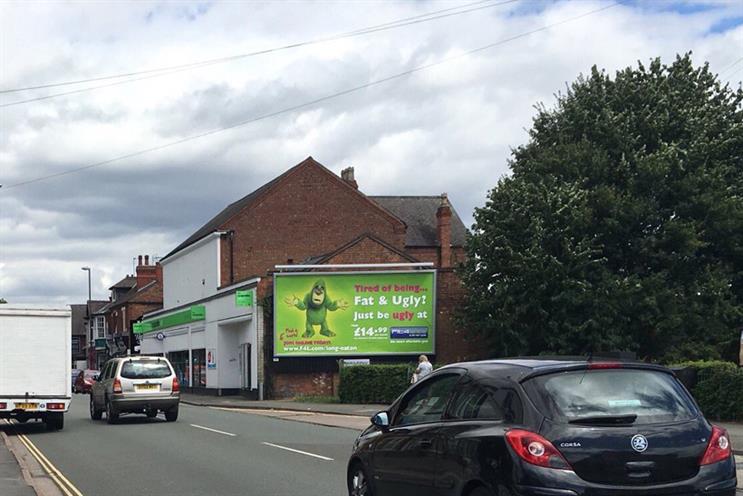 The Fit4Less gym in Long Eaton, Derbyshire made the national news in April for its alien-themed poster which read: "They're coming... and when they arrive they'll take the FAT ones first!"
The new ad has extended the target range beyond those merely seen as fat. "Tired of being... Fat & Ugly?" it reads. "Just be ugly at Fit4Less."
Fit4Less claimed the ad was intended to be "light-hearted fun". But Natalie Harvey from anti-bullying charity Combat Bullying said it created "fuel" for bullies to pick on other children.
Harvey said: "I don't understand why we are using these kinds of advertising. It's almost like shaming people."
The gym said in a statement: "Fit4less is a brand that doesn't take itself too seriously, the campaign is intended to be seen as light-hearted fun and we certainly don't mean to cause offence.
"By adopting a light-hearted approach we can reach a wider audience and gain the attention of people who wouldn't usually respond to traditional gym advertising."