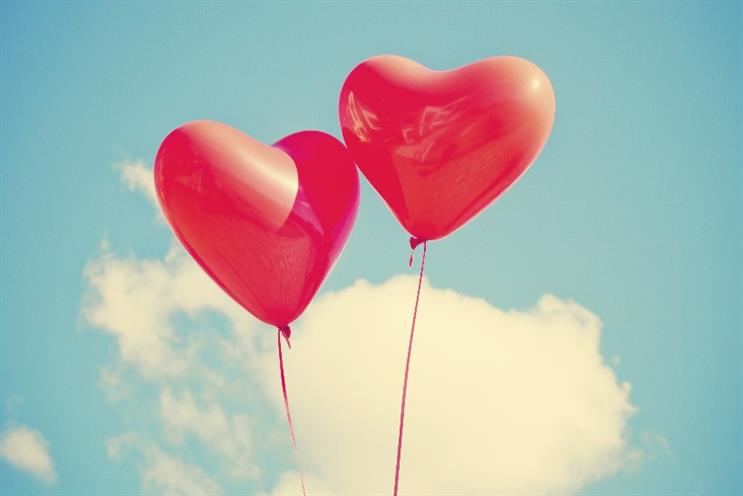 The poll is now closed and the results are in:
Rolo In the chocolate ad stakes, Flakes used to mean sex but Rolos always meant love.


Nescafe Gold Blend This is how they did romance in the 1980s.


Scroll Back up to cast your vote
Blackpool Yes, Blackpool. Just watch it and you'll understand.



Milk Tray Because nothing says love like waterproof chocolate.




Ralph Lauren Romance If you call a perfume Romance, your ad better deliver. Cue black & white, sweeping strings and a tyre swing (!?)



De Beers Diamonds are the only thing that justifies a woman being woken up in the middle of the night.


Scroll Back Up to cast your vote
Max Factor Le Jardin In a quality monologue by screen siren Jane Seymour, we love the line: "If you want romance to come on strong, you have to come on soft."



Google Tough brief for a search engine to make us feel gooey but this ad succeeds.




Chanel No 5 Audrey Tatou Sumptously filmed. A bit dull but less annoying than the Nicole Kidman one.
Chanel No 5 Brad Pitt Horrific but someone out there must like it.

Chanel No 5 But Chanel's ads have at least come on leaps and bounds from this 70s corker.
Beautiful by Estee Lauder Awww. Vomit.


Scroll back up To Cast Your Vote
Obsession by Calvin Klein Recognise the youthful celebs in this David Lynch-directed spot?



Match.com Dating websites surprisingly fell short on romance, but this Match ad is kind of sweet.



Interflora Romance, schmomance. This is how you get men to buy flowers.



Durex Play Ring Smut.
John Lewis Hearts melted in 2012 with this epic tale of a snowman on a quest to buy his snowwoman a Christmas gift.