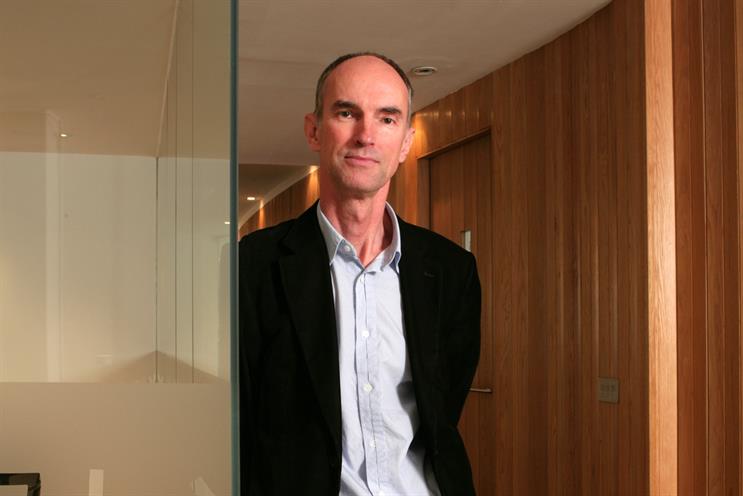 1
Army

'Frank'


Delaney Fletcher Bozell

We had the Army recruitment account for a number of years, but this is the piece of work I remember best. It featured a couple of lads in a cafe wondering why on earth their mate Frank had joined up. By way of answer, we intercut various scenes of Frank's adventurous and varied life in the Army. It was a big success, but I never found out what the Army clients thought of the spoof produced by Spitting Image (a satirical TV show with puppets) where, instead of Frank enjoying abseiling, skiing and careering around in a tank, he was shown being beaten up by a sergeant major, buggered in the showers and blown to smithereens by the IRA, with all the different bits labelled "Frank". Another view of life in the forces…
2
Jeep

'snow covered'


Delaney Fletcher Bozell

We launched Jeep in the UK with a campaign celebrating the great American outdoors. It was a time when you could reach your target just by using double-page spreads in magazines – as long as they were interesting to look at. My art director Brian Stewart made the ads look really distinctive in duotone blue. For us, the landscape was as important as the car and, luckily, we had a rare car client who wasn't obsessed with "liquid metal". Unfortunately, the car was written off after this shoot. There was just too much snow on the roof.
3
Triumph

'hugs me, flatters me…'


Delaney Fletcher Bozell

The Triumph client had great faith in the agency and generally approved all our ideas without researching them. (How often does that happen now?) So instead of "validation", Brian and I just had a strong view that most bra ads look and sound like they have been written by men, for men. The campaign we came up with was different and required me to write from the point of view of a woman. I used to ask the female planner, Fran Foster, if the ads sounded female. That was all the research we needed.
4
Corsa

'hide and seek'


Delaney Lund Knox Warren

When you are a smallish agency, every pitch feels like a game-changer, and that was certainly the case when we were invited to pitch for Vauxhall Corsa. I can still feel the intensity of that pitch and the joy when we won with this idea of Corsas playing hide and seek and "putting the fun back into driving". It was the start of a long run of successful pitches for us with Vauxhall and Opel, but this is still the film I am fondest of. No shiny cars, just a nice shiny idea.
5
Halifax

'sex bomb'


Delaney Lund Knox Warren

The Halifax campaign was never loved in adland but was hugely loved by its target audience. The campaign (by Malcolm Green and Gary Betts) started out as a radical thought: let's use real staff to show how they are stars on behalf of their customers. It was a massive success and gave Halifax the confidence to merge with the Bank of Scotland. A step that some believe helped precipitate the banking crisis. So I suppose I really ought to say sorry…
6
COI/Department of Health

'Sex Lottery'


Delaney Lund Knox Warren

I probably enjoyed working on COI business more than any other and, at one point, I think we were its biggest agency. Though we produced good campaigns for stroke awareness, teenage pregnancy, DVLA, pensions, blood donation and many others, this one for sexual health stands out for me. In the pitch, we asked the minister and the various government advisors to scratch off the answers on their lottery cards and see whether they had won genital warts, chlamydia, syphyllis or gonorrhea in the "Sex Lottery". I knew that we had won the pitch when each one proudly called out their sexual disease.
7
The Microloan Foundation

'pennies for life'


DLKW Lowe

I happen to be a trustee of this charity as well as a creative director on the account, so I was the client as well as the agency. Microloan gives small loans to some of the poorest women on the planet, and there was no budget for marketing, so we entered a competition to win free space at Westfield. The idea (by Richard J Warren and Paul Hancock) was audacious: you text a donation and the digital poster thanks you personally, while simultaneously using your donation to build a picture (in pennies) of the happy recipient. The problem was that, like many great ideas, it had never been done before and no-one knew if it would work. At this point, technology came to the rescue of creativity and some very clever people, working for virtually no reward, made it happen. (Thank you all, again.) It won lots of creative awards around the world, which was great news for awareness and donations.
8
Sunlight

'pig'


Lowe

My recent role here at Lowe has been to look after all the global creative output on our Unilever brands, and one of the delights of the job has been spotting and supporting good work from around the network. I saw this campaign at an early concept stage and it made me smile. But the young creative team from our Thai office (Edgar Guang and Katrina Encanto) took it to the next level in the execution. It demonstrates once again that there are few things as satisfying as a simple, surprising, beautifully crafted advertising idea. Which is more or less why I got into the business in the first place.


Greg Delaney is the chairman and chief creative officer on Unilever at DLKW Lowe