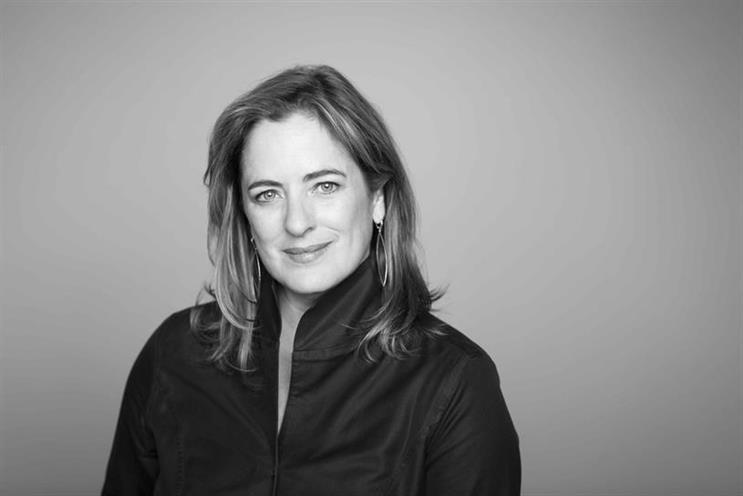 Susan Credle joined FCB as its global chief creative officer in January 2016, replacing Jonathan Harries, who stepped back after a decade in the job to become chairman of the Interpublic Group-owned network.
Credle has worked in advertising for more than 30 years, 24 of which were spent at BBDO, where she helped to create M&M's iconic comic mascots (and even voiced the Green M&M in the first TV spot to feature the character). Credle then moved to Leo Burnett, where she created the popular "mayhem" ads for Allstate Insurance.
Campaign spoke with Credle about the chief creative officer job, being one of the few women with a global creative role, and whether she'll still work accounts.
On being a chief creative officer…
I get the chance to be part of the team developing the brand; that's what Carter [Murray – FCB's chief executive] wants me to do. FCB's a 150 year-old agency that behaves like a three-year-old start-up.
On the FCB/Draft Merger…
I remember thinking "what the hell?" at the time, but the merger was brilliant and ahead of its time. Activation has gone from being less than above-the-line to more than above-the-line. One-to-one activation is becoming more important and having that capability within FCB is incredibly important. But taking the [Draft] brand and putting it into FCB was important, too.
It was brave on Carter Murray's part to declare FCB as the anchor of the brand. I'm not sure I would have joined if it was still DraftFCB. It would be like the agency was a two-headed thing. I'd be like "what are you?"
On the best agency model…
Arguing about what agency model is best is like arguing what body of water is best: ocean, lake or river – it depends on what you want to do. We need to stop asking that question.
A lot of clients tell us they have left an agency because it wasn't big enough. As an agency, we don't have to say no to anything. Also if a client has a bad experience with us we can tell them you can get a new agency overnight without having to go anywhere – we can just move our people around.
On how she wants to change FCB's creative culture…
My hope is for a lot of autonomy; I want people to be self-motivated. I was not at my best when I had to go through a lot of approvals, and I've never seen one piece of communication make or break a brand, so we don't have to be afraid of failing. And if you allow people to fail they get better.
I'm here more as a supporter than a leader. Something I always say is that if anyone does anything important or valuable, the value of all of our business cards goes up.
On helping brands succeed…
The bedrock must be: why does this brand exist? Why are you here? That needs to be the biggest part of the every brief. That needs to be the North Star. If we can get that running through the network then I think [the work] will amount to something meaningful.
On FCB's client list…
We have a lot of local brands, which is fine because you can really dig into the culture, but we don't have a lot of global brands. Is it a good or bad thing that we don't? I know Carter wants more global brands.
On managing Leo Burnett's creative department…
When I got to Leo Burnett the order was "fire everybody", but the only people I let go were those who refused to get on the bus. Then I looked for the harder accounts that maybe had potential, and worked on those with the creatives. Getting great work made on the tougher accounts inspires everyone.
On being a hands-on leader…
I read some tag lines last week! But I will still get involved in the brand strategy because if you get that right and start swinging you will hit something but if that's a mess you will be in for a lot of pain.
On being a woman in a creative department…
For a long time I was like "can we just stop this?" I worked in the boys' club of Madison Avenue for a long time and never felt held back. There were a couple of times I had to correct some people's behaviour but I generally thought it was just as tough on the guys.
It only got harder when I was at the higher levels; people said they had to adjust to me being in this role. But it wasn't until I started thinking about it that I realized I was unconsciously biased myself. I would just hire the people I knew but most people I knew were guys.
The biggest change you can make is having 50/50 juries because that's where all the networking happens. It's a master class in creativity and the best use of anyone's time.
On her favourite campaign…
M&M's. I still remember all the conversations we had about how the eyes would be shaped and why, and all those details. Twenty years later, it's global and still going strong. I wish I kept the licences, though. I met a friend who'd seen the M&M store and he asked why I still worked? He thought I was getting money every time they sold one of those guys!
On how to pay for creativity…
We're going to have to figure it out. Before it was how much it cost to produce or how much media was put behind it. We don't talk about longevity, though. Clients will come in and take the tag line and the copy and art direction, and then a year later they'll drop you. We used to give [creative] away for free because we would be in a 10-year relationship that would pay off. Now, I wish we could keep the copyright. If I was a client I would agree to pay more for ideas that get shared among companies because I would want an idea that big.