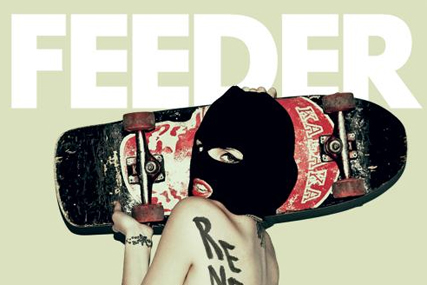 Over the past few months, a campaign, created by Grey London, has promoted a mystery new band called Renegades, with a small tour and "white label" releases, as well as promotion through Facebook and Twitter to build awareness.
From today (Friday 30 July), the band will reveal through a partnership with The Sun online that 'Renegades' is, in fact, the name of the latest Feeder album.
Both the video for Feeder's new single, also entitled 'Renegades', and the social media and outdoor ad campaign, will feature the image of a naked woman dressed only in a balaclava.
The video, which contains nudity, was directed by Grey London executive creative director Nils Leonard.
Feeder recently headlined the inaugural RugbyRocks one-day festival in Richmond, which was sponsored by Zavvi.com.