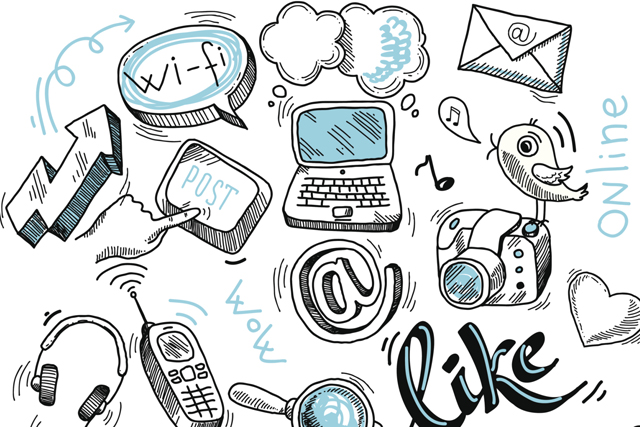 Conservative estimates suggest that the marketing practice has grown to become a $4bn industry. Fuelling this growth are forward-thinking brands that have eschewed interruptive and untargeted advertising for the more effective tactic of creating useful, informative and entertaining content that engages consumers - not by selling to them - but by meeting their various needs and lifestyle interests.
However, this marketing paradigm shift hasn't come without attendant growing pains. Brands that have been keen to reconstitute themselves as publishers are coming to the cold, hard realisation that becoming a publisher is not as easy (or attractive) as it initially seemed.
After the initial excitement has subsided, brands that have committed to dedicated editorial programmes are now waking up with a content marketing hangover.
Adopting production cycles as rapid as any major media publication now means brands are facing many of the same problems experienced by the publishing industry: categorisation and easy access to archived content becomes a huge issue - particularly as once evergreen content is rapidly consigned to the mists of history with each new piece of content published.
Feeding the beast
Media companies are operationally built around the single task of producing content both indefinitely and at scale. Yet very few brands have the means or the institutional mindset to employ the legions of editors, subs and producers it takes to create large volumes of content that is of high enough quality. Brands that want to "feed the [content marketing] beast" soon find out that 'scale' is a massive hurdle to surmount.
Another problem is just the very basic issue of knowing "What the hell do I write about today?". The very raison d'etre of content marketing is that it is not product-focused or salesy, but instead appeals to the need-states and lifestyle interests behind a product purchase. Content marketers need to not only understand their readers' interests as an 'audience' in an aggregate sense, but also at an individual level, too. There is no use in a culinary brand writing a ten week series on bread, if a large subset of their audience is gluten intolerant.
And what about brand content hubs that are rich in content but poor in eyeballs? Winning at content marketing is as much about distribution as it is creation.
Fortunately, then, salvation is coming in the shape of a variety of content marketing technologies that have emerged to meet the various needs of beleaguered brands.
The issue of categorising content is being tackled by content management technologies such as OpenCalais which automatically tag pieces of content to make them machine-readable and therefore easier for content marketers to search for and retrieve.
Curation is the typical response to the problem of not having enough content to scale. Companies such as Curata enable content marketers to ingest feeds of licensed content from around the web and republish them on their owned sites. Garnering enough feeds of licensed content supports brands own-authored content and significantly bolsters brand's editorial propositions.
Content intelligence
The advent of content analytics has meant that self-styled "content intelligence" platforms can help editors know what topics of interest are resonating with both audiences and individuals based on the content they're reading. This kind of information supersedes that typically provided by web analytics ("This is your most popular article today") but taking it down to topic level ("This topic is the most popular today"). As such content marketers are in an even better position than before to know what to write.
And finally, the distribution issue: it's all well and good knowing what to write, curating enough material and tagging it so that you will always be able to find it - but how can content managers attract new readers to their site?
Content amplification platforms such as Taboola place brand's content on more popular publisher sites. Next time you go on The Telegraph (for example), scroll down to the 'More from the web' tab; here you will see third-party content which have paid to have access to the publication's audience. By accessing publishers' readership, brands have a legitimate opportunity to make sure any relevant content they produce is seen by an (as-yet) unengaged audience that could benefit from it.
As content marketing matures, so too will the demands and expectations on content marketers. Hopefully, the vast array of content technologies out there will serve to take the edge off the current content marketing hangover.