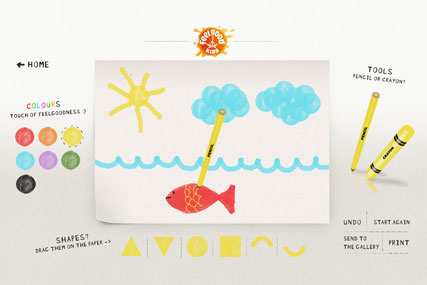 The site, developed by digital agency Sennep, goes live this week and is aimed specifically at children.
Created in Flash, the site features a doodling area, with free-hand pencils and pens that users can move around the page using their mouse to create their drawing.
Once the doodle has been created, users can print out their drawings or submit it to the Gallery where, it will be "framed" and "hung" on the wall. Feel Good will then select the best "doodles" to appear on drinks packaging.
The website will support the on-pack promotions and its existing partnerships as well as PR activities planned for 2010.
Feel Good launched its Kids range, May 2009.