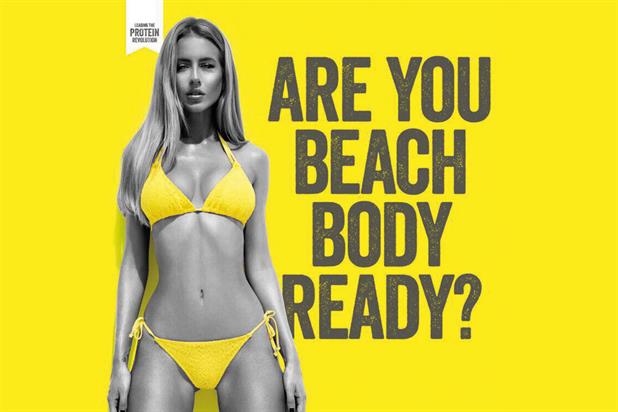 Arjun Seth, the chief executive at Protein World, distinguished himself by ridiculing an anorexia survivor for her mental illness in one particularly choice Twitter response.
It takes a truly epic lack of self-awareness for somebody promoting an athletic blond physique as the only acceptable human ideal to use that particular word.
The "feminazi" insult comes from the same prurient instinct of the playground bully, neutralising opposition by lumping in your victims with a conveniently untouchable hate target.
It strikes me that the people who most freely chuck the term "nazi" around, far from being oppressed minorities, are those in positions of privilege who find themselves thwarted – the ticketed driver inconvenienced by "parking nazis", the wealthy homeowner whose plans for a mega-basement are opposed by "planning nazis".
It's the lazy go-to slur against anyone who has the temerity to challenge those who believe the world should be organised in their favour.
This bullying behaviour is just one reflection of the race to the bottom now characterising public discourse, encouraged by the protection of anonymity afforded by the internet.
The right to free speech is continually being confused with an imagined right to offend, upset and even threaten with violence.
In a confused failure of logic, anyone who uses the same freedom to express an opposing view is then branded a fascist. Nowhere is this phenomenon more brutally and destructively played out than in the realm of gender.
The fact that all it took was the creation of a technologically-enabled invisibility cloak to unleash a worldwide torrent of hateful misogyny has made it impossible to ignore the fact that sexism is not simply still an issue, but a major, dangerous and worsening one.
The world of advertising and creative communication cannot reasonably stand on the sidelines and pretend it's nothing to do with us.
The 'Beach Body' work provoked a good deal of debate, all of it constructive, within our agency. In one discussion a (male) member of the team shared a similar ad for Bulk Powders featuring an athletic, naked man getting off a tube train with the line "reveal yourself" and asked whether this truly differed from the Protein World piece.
It was an interesting reflection of the gender imbalance in the discussion when it was a male peer who replied "because of a longstanding cultural history of objectifying women's bodies". He nailed it – as always this is all about power.
This advertising, and the debate surrounding it, is just one more expression of the tiresomely well-rehearsed game, where men confer on themselves the privilege of determining not just what a woman's body should look like, but how she should behave.
She is placed against her will on the defensive, is required to explain herself – and when those explanations get too challenging – she's a nazi.
It's hardly surprising that those people in positions of privilege prefer to believe that they are there purely by virtue of their own talents and abilities. And yet it is inarguable that to be born a white, Anglo Saxon man in the west confers on you a myriad of advantages.
These advantages have been measured and proved, and in our industry, because unlike in the public and many other sectors they have not been actively counteracted, the effects are particularly noticeable and egregious.
Only in this world could something like the Bud Light label with "the perfect beer for removing 'no' from your vocabulary for the night" come about.
We can all see how it happened: the idea was all about a leap before you look attitude to fun, part of the Bud Light "up for whatever" campaign but only in a culture where a woman's point of view is rarely seen or heard could this have been not only conceived, but approved, executed, printed on bottles and sold in bars before anyone actually thought of the connotations around sexual assault.
How sad that rather than being a liberating influence for creativity and self-expression for all, creative technology and social platforms have proved for many women to be a source of abuse and a means for the creative industries to create ever more unrealistic and distorted versions of femininity.
This will not change without conscious, progressive action. This is why something like the new Cannes Glass Lion is so important, if only because it will provoke debate and discussion about what progressive work looks like.
Only by actively facilitating the creation of truly diverse teams and viewpoints within agencies and client business will the images and words we see around us move closer to being an expression of the world as it truly is, rather than as a tiny minority wishes it to be.
Nick Bailey is the chief executive and executive creative director at Isobar, he will also be on the Cannes Glass Lion jury