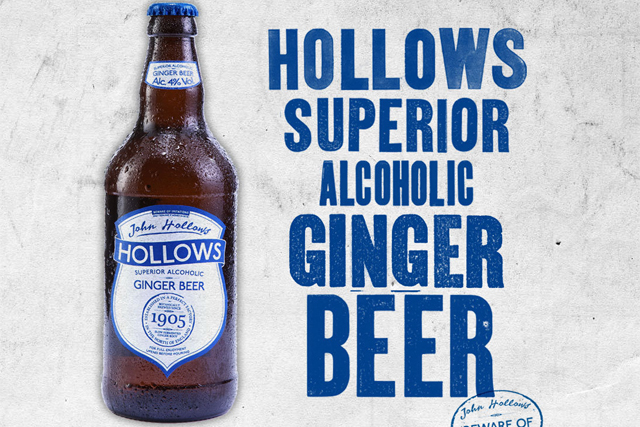 The new brand is called Hollows Superior Alcoholic Ginger Beer. The campaign, by independent agency Sell! Sell!, also features special "real ginger" beer mats and "fake ginger" posters, which encourage the consumer to try the product.
Geoff Wright, marketing director of Fentimans said: "Hollows Superior Alcoholic Ginger Beer is made in the proper traditional way so it was imperative that branding told the century old story behind the product and reflected the superior taste, attributed to the traditional slow fermentation and our unique botanical brewing methods and genuine ginger root content.
"Sell! Sell! have once again exceeded all expectations and we're thrilled that our first premium sister brand alcoholic product has been elevated in such a charming, creative and engaging way."
Last year, Fentimans launched its first online campaign for three of its flavours – Curiosity Cola, Victorian Lemonade and Ginger Beer.
Fentimans has previously only created botanically brewed soft drinks. This is their first foray into alcoholic beverages.
Loulla-Mae Eleftheriou-Smith recommends
Read more