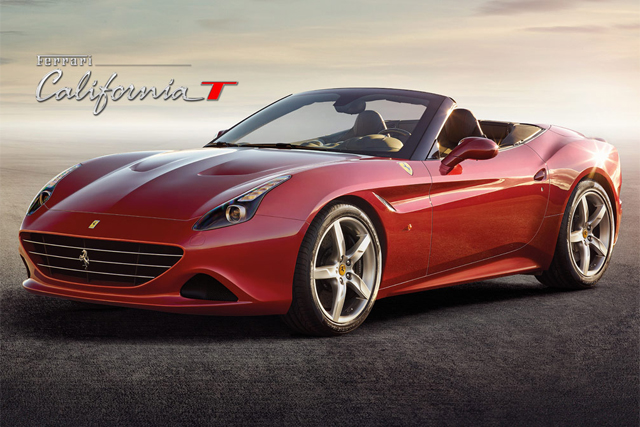 Brand Finance said Ferrari scored highly on a variety of measures on the brand strength index, from desirability to loyalty, consumer sentiment, visual identity, online presence and employee satisfaction.
Ferrari is one of 11 brands to be awarded a AAA+ brand rating, alongside Google, Hermes, Coca-Cola, Disney, Rolex, F1 and Red Bull among others.
However, Brand Finance acknowledged that because Ferrari is a luxury brand with a capped production, it came in at number 350 in terms of brand value.
Apple, though only achieving a AAA brand rating, remains the most valuable brand, valued at $104.68bn. It is closely followed by Samsung, Google and Microsoft.
Brand Finance claims Apple's dominance is being challenged by the South Korean Samsung, which has improved its reputation for reliability, a faster pace of innovation and a wider range of devices.
In the UK, BT's brand value is up 70% and TUI Travel has been named the most valuable travel brand worldwide.
David Haigh, chief executive of Brand Finance, said: "Apple has a powerful brand, however what sets it apart is its ability to monetize that brand.
"For example, though tablets were in use before the iPad it was the application of the Apple brand to the concept that captured the public imagination and allowed it to take off as a commercial reality."
| | | | | | | | | | |
| --- | --- | --- | --- | --- | --- | --- | --- | --- | --- |
| Rank 2014 | Rank 2013 | Brand | Country | Brand Value 2014 (USD bn) | Brand Rating 2014 | Brand Value Change (USD bn) | Brand Value Change (%) | Brand Value 2013 (USD bn) | Brand Rating 2013 |
| 1 | 1 | Apple | US | 104.68 | AAA | 17.38 | 20% | 87.30 | AAA |
| 2 | 2 | Samsung | South Korea | 78.75 | AAA | 19.98 | 34% | 58.77 | AAA |
| 3 | 3 | Google | US | 68.62 | AAA+ | 16.49 | 32% | 52.13 | AAA+ |
| 4 | 4 | Microsoft | US | 62.78 | AAA | 17.25 | 38% | 45.53 | AAA- |
| 5 | 10 | Verizon | US | 53.47 | AAA- | 22.74 | 74% | 30.73 | AA+ |
| 6 | 7 | General Electric | US | 52.53 | AA+ | 15.37 | 41% | 37.16 | AA |
| 7 | 11 | AT&T | US | 45.41 | AA | 15.00 | 49% | 30.41 | AA+ |
| 8 | 8 | Amazon | US | 45.15 | AAA- | 8.36 | 23% | 36.79 | AAA- |
| 9 | 5 | Walmart | US | 44.78 | AA+ | 2.48 | 6% | 42.30 | AA+ |
| 10 | 6 | IBM | US | 41.51 | AA+ | 3.79 | 10% | 37.72 | AA+ |
| 11 | 15 | Toyota | Japan | 34.90 | AAA- | 8.92 | 34% | 25.98 | AA+ |
| 12 | 9 | Coca Cola | US | 33.72 | AAA+ | -0.48 | -1% | 34.20 | AAA+ |
| 13 | 20 | China Mobile | Hong Kong | 31.84 | AA+ | 8.55 | 37% | 23.30 | AA |
| 14 | n/a | T | Germany | 30.61 | AA | 9.06 | 42% | 21.54 | AA+ |
| 15 | 14 | Wells Fargo | US | 30.24 | AAA- | 4.20 | 16% | 26.04 | AA+ |
| 16 | 13 | Vodafone | UK | 29.61 | AAA- | 2.60 | 10% | 27.01 | AAA |
| 17 | 21 | BMW | Germany | 28.96 | AAA | 5.73 | 25% | 23.24 | AAA |
| 18 | 12 | Shell | Netherlands | 28.57 | AA+ | -1.18 | -4% | 29.75 | AAA- |
| 19 | 17 | Volkswagen | Germany | 27.06 | AAA- | 3.40 | 14% | 23.67 | AAA- |
| 20 | 22 | HSBC | UK | 26.87 | AAA | 4.01 | 18% | 22.86 | AAA- |