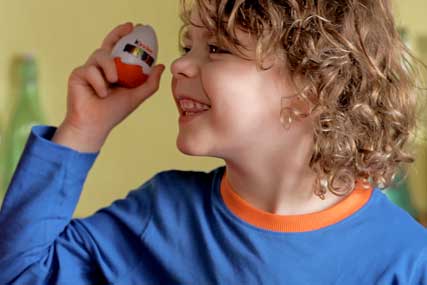 The client has contacted roster networks ZenithOptimedia, MEC and Aegis Media in what is understood to be a bid to consolidate its media planning and buying across the region.
The review covers Italy, Spain, Portugal, France, Belgium, the Netherlands, Turkey, and Greece. The UK, which is handled by MEC, is not included in the process.
Ferrero, which started life as a specialist chocolate manufacturer in Turin, now markets brands including Ferrero Rocher, Nutella hazelnut spread, Kinder Surprise and Tic Tac.
The company, whose competitors include Nestle and Cadbury, is still run by the Ferrero family that created it. Currently it is led by chief executive officer Giovanni Ferrero, grandson of the founder who made up the Nutella recipe in 1946.
In April Giovanni's brother, Pietro Ferrero, who was co-chief executive of the company, died aged 48 after collapsing from cycling in South Africa.
The best remembered Ferrero campaign "Ambassador's party" was originally developed in Italy, with separate versions produced in other European countries.