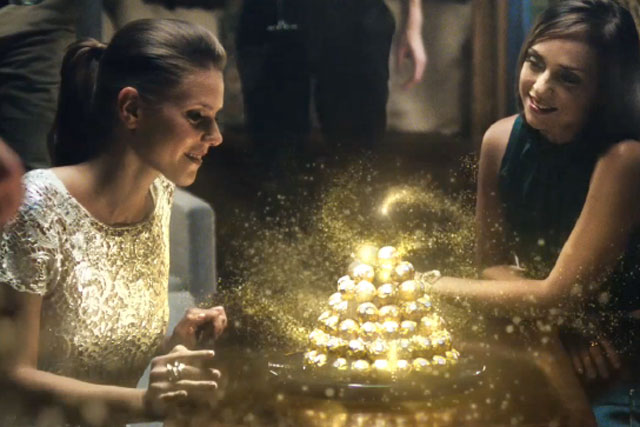 The new UK strategy will be kick-started with the TV ad, which airs on November 6 and has been created by Rainey Kelly Campbell Roalfe/Y&R, which won the account in August 2010. The ad features a group of friends in what appears to a treehouse.
Ferrrero has a relatively small share of the chocolate market compared to its domestic Italian market but it is looking to grow its UK market share under Christian Walter, its managing director.
In September this year, the Italian chocolate company consolidated its continental European media business, worth an estimated £250m, into Publicis Groupe.
The business covers Italy, Spain, Portugal, France, Belgium, the Netherlands, Turkey, and Greece. The UK, which is handled by MEC, was not included in the process.
Ferrero is run by the Ferrero family that created it. It is headed up by Michele Ferrero, who according to Forbes is the 32nd richest person on the planet.
Follow John Reynolds on Twitter @johnreynolds10