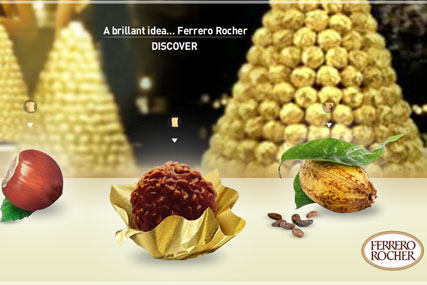 The agency has worked on the confectioner's account since 2005, including sister brand Tic Tac, and has now resigned both pieces of business. Advertising for Nutella, also owned by the same company, is currently handled by Krow.

The pitch is being handled by The Observatory.

The parent company, Italian chocolatier Ferrero SpA, has also split with Audacity, which handles its Kinder Bueno account. It is not known whether it has appointed a new agency to handle that business.

The review comes ahead of Ferrero Rocher's pre-Christmas advertising campaign, which is traditionally its most active time of the year.

Last year's push, which was fronted by Britain's Got Talent judge Amanda Holden, had a £5 million media spend.

The brand has been infamous in the UK since a series of ads in the nineties that were set in a European ambassador's official residence and carried the line: "Monsieur, with these Rocher, you are really spoiling us".