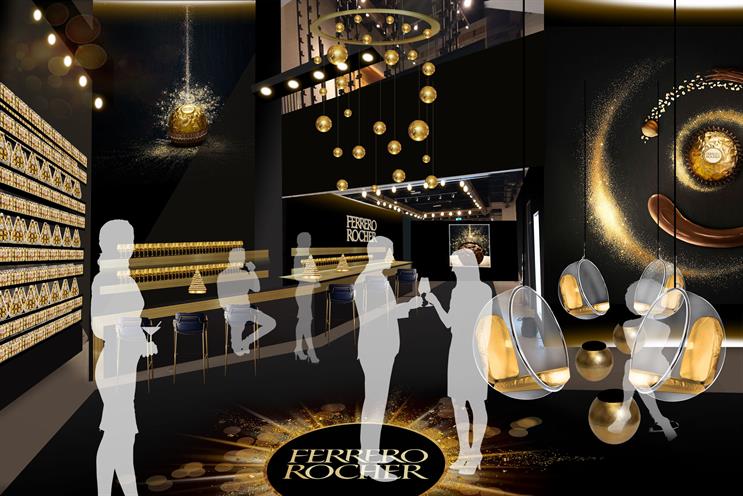 The "Ferrero Rocher: Behind the layers" experience created by TracyLocke includes a golden bar and lounge where the drinks will be created by Liquid Chefs, the mixology specialists.
Guests will then be asked to take a seat to watch five mini-desserts being created. Each dish will be inspired by the different layers of the chocolate – hazelnut, chocolate, wafer, hazelnut pieces and gold.
The desserts will be created by Paul Hannagen and the experience will be at Westfield London between 1 and 17 December.