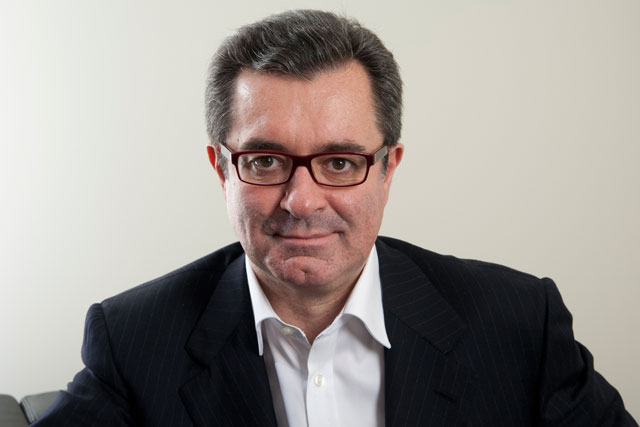 Who better to ask what Cannes holds for the media industry this year than the Media Lions jury? Led by OMD Worldwide's chief executive, Mainardo de Nardis, the jury represents the major networks and is made up of agency leaders from Colombia to South Korea. Here, a selection of jurors reveal their expectations ahead of the Cannes Lions.
Mainardo de Nardis - chief executive, OMD Worldwide; president, Cannes Media jury 2012
As always, this year I am looking forward to the exchange of ideas, insights and points of view shared at the Cannes Festival of Creativity. I am looking forward to working with a great jury and to be inspired by their discussions (though not too much debate if possible, as we have to go through more than 3,000 cases in six days!).
We live in a digital world and I would certainly expect digital in all forms to lead innovation, with data and analytics at the centre of the strategy. As an industry, there is a huge focus on social and mobile, so I am looking forward to seeing some truly breakthrough ideas in those areas as well.
Lisa Donohue - chief executive, Starcom USA
Cannes signals the true levels of creativity that exist for media. Too often, media is still seen as the "numbers game" and media agencies are not seen as idea generators or creatively driven. Nothing could be farther from the truth today and the festival's recognition of the best global work from media agencies helps substantiate that.
Looking at the Grand Prix winners from the past couple of years, what was great about them is how they closed the loop between brand and consumer. Two years ago, Canon from Australia did something magical by getting to the core of what a camera can mean to people and then creating an environment that amplified it. Last year's work for Tesco in South Korea made such an emotional connection between people and the brand that you couldn't help but love what it did for Tesco's customers.
We're at a point where closing that loop is now the standard, so the interesting thing to watch this year is how that is evolving.
At the Cannes festival, I also expect to see more work that leverages technology to enhance experiences and change consumer behaviour, not just technology for technology's sake. Technology and digital are only as important as the experience they create.
Andrea Suarez - chief operating officer of world markets, Mediabrands
A key initiative that Cannes offers to the media industry is the Young Lions competition. This is something that I value the most since it opens the door to young talent and showcases how they approach current business challenges. It is a great way to identify talent with high potential. In addition, I'm expecting to see the role played by developing markets to be greater, not only from Latin America but from other countries that are playing an important role in terms of creativity in media such as Turkey, Indonesia, the Philippines, Vietnam and South Korea.
Sung Woo - global media director, Cheil Worldwide
The Cannes festival has always been more widely known to be in connection with the creative side of advertising. As a media strategist, I am therefore very excited that the media role is finally receiving the attention for its key function in leading the success of ad campaigns. I think new technology-based media such as mobile devices and smart TV will be at the forefront this year. Also, the impact of consumers' multiple media usage such as TV and mobile being used simultaneously will be a major concern, in terms of message memory and response.
My favourite Cannes memory? Cheil Worldwide was awarded the Media Lions Grand Prix last year (for the Tesco "Home Plus subway virtual store" campaign), which was a great honour as it was the first time a Korean agency had won the award. It was pivotal for bringing attention and awareness to the role of media in the Korean market, which has, to date, received little attention compared with the creative aspect of advertising.
Gino Baeck - chief executive, Mindshare Belgium and Maxus Belgium
Agencies have to work harder than ever before to engage consumers, so, at Cannes this year, I'm looking forward to seeing ideas and strategies that cut through the clutter. I am also excited about the increasing success of media agencies in different sectors, not just the Media Lions. The industry is becoming more integrated, so I'd expect agencies (media, creative, digital, PR) to be competing across all Lions.
I expect to see an increased complexity in media strategies due to the increasing difficulty in reaching consumers and the increased role of digital and social media. It will be fun to see how brands are maximising their impact on social networks in different ways and how people are working to care and control "buzz" through social channels. There will also be more work linking e-commerce to social channels and more multiscreen orchestration - reaching the consumer in a cohesive way across TV, mobile, tablet, PC, netbook, gaming consoles and so on.
Isabelle Harvie-Watt - Clavarino chief executive and country manager, Havas Media Italy
What I am primarily hoping to see at Cannes this year is a strong Italian presence, as this is something that has been missing for many years, especially on the media front. Innovation is key and now more than ever due to the difficult economic climate in Europe. This is the time to push creativity and new ideas. Our brands need relevant, meaningful and innovative solutions more than ever before in order to respond to the new demands of consumers in real time. Europe and Italy in particular need to start playing more of a role on a global level.
Steven J Piluso - executive vice-president, chief strategy officer, PHD US
This year, I think a lot of the discussion will be around three topics.
Social media: How clients and agencies are pulling the levers of social media platforms to create conversation and currency out of their ideas, creating a multiplier effect for brands and campaigns.
Campaign-ability: I think the business is (rightly) trending away from infatuation with one-off tactics to ideas that, while impressive, aren't able to extend across the calendar or regions to truly drive business results.
Technology as platform, not the "star": For the past few years, advancements in technology have really been front and centre in a lot of awards. But, this year, I think we'll see the strategies themselves more in the spotlight, with the technologies that enabled them playing more of a supportive role.
Andre Freire de Andrade - chief executive, Aegis Media Iberia
Cannes is unique in many ways: how it puts together the best work being done at a global level, how it gets together the advertising industry to talk about its challenges and how it brings everyone together to celebrate its successes.
In a convergent world facing so many challenges, I believe integration is really the biggest challenge of the moment. How to set up campaigns that use the best specialised disciplines to engage with consumers through many touchpoints in an integrated and seamless way is what is making truly winning campaigns capable of generating massive value for advertisers.
My favourite thing about Cannes? I remember being amazed by the efforts put behind the Media Lions awards ceremony. It's a unique moment always set up with extraordinary quality. And, of course, all the charm and panache of the French Riviera and how it allows everyone to work and celebrate in a unique setting.