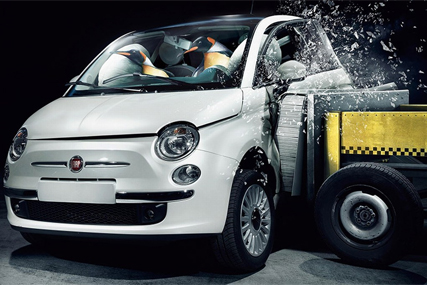 Eyebrows may be raised in some quarters by the fact that the cycling team is partnering with a car manufacturer and a brand associated with Italy.
But Ian Drake, chief executive of British Cycling said: "Fiat is among the most environmentally conscious car manufacturers, which complements our efforts to create a more sustainable future for transport in Britain."

Fiat's UK boss also touched on the environment aspects of the tie-up. Andrew Humberstone, managing director, Fiat Group Automobiles UK and Ireland, said: "The connection between us and British Cycling is immediately evident in our attitude to environmental concerns and in Fiat's stated aim of being the manufacturer with the lowest CO2 emissions in Europe – something which we've achieved for the past three years."
The cycling organisation will have the use of models including the Fiat Bravo, the new Punto Evo, and the 500 city car as transport for staff at various events, while the manufacturer will be able to display its cars at British Cycling events.
It is not clear how Fiat's deal will work at the London Olympics where BMW is the official automotive partner and BMWs and Minis will be used to ferry the athletes.
The principal partner of British Cycling is Sky, the pay-TV company.