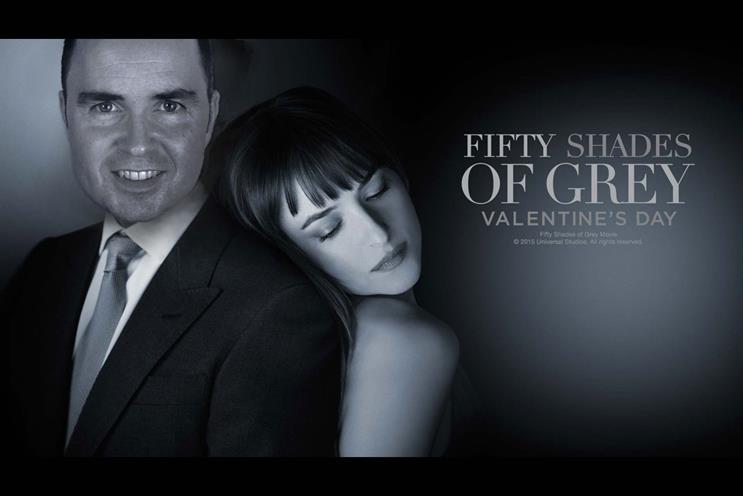 Following the film release of Fifty Shades Of Grey, Diary asked the Lucky Generals co-founder Andy Nairn to pen an industry ode to masochism
"Oh my God," she groaned, as he inserted his enormous package into her special spot. "Why does it have to be so hard?"
"Because I'm your master," he replied, changing positioning yet again, and pushing for even greater penetration.
Their relationship hadn't always been like this, of course. They had met at a beauty parade, where the chemistry had been good. He had spilled his beans, shared his secret sauce and generally given her the full factory tour. In return, she had shown him her gongs (although she hadn't mentioned that embarrassing film that was now circulating online or that filthy thing she'd done with a dog when she first came down from Watford).
They had consummated the relationship in the traditional way too (with some token digital exploration, a brief fiddle with other touchpoints and then a 30-second bang). They'd even managed the occasional outdoor experience.
But, after the honeymoon, they'd fallen into a rut. He got bored easily and was always looking around for a new model: more agile, more prepared to experiment, up for doing exciting stuff with third parties. Meanwhile, she fantasised about meeting someone with bigger balls, who would ease her on to the top table and shower her with gold.
That's when they started to play dirty with each other. He tied her up with red tape, until she had no room to manoeuvre. She frustrated him by not coming when he cracked his whip. Yes, it hurt but, despite their constant moans, they both seemed addicted to the punishment as much as to the pleasure.
So tonight, as he thrust into her clammy reception area, he felt guilty about plundering her for cheap thrills, but her ample assets were so freely available that he just couldn't stop himself.
Likewise, she knew he was screwing her badly, but she had beaten off most of London to get him and he now had her over a barrel, so what could she do?
Clearly, they were both as bad as each other. So, wearily, he accepted the painful gag she'd been forcing on him and she let him take her up the Chiltern Firehouse…