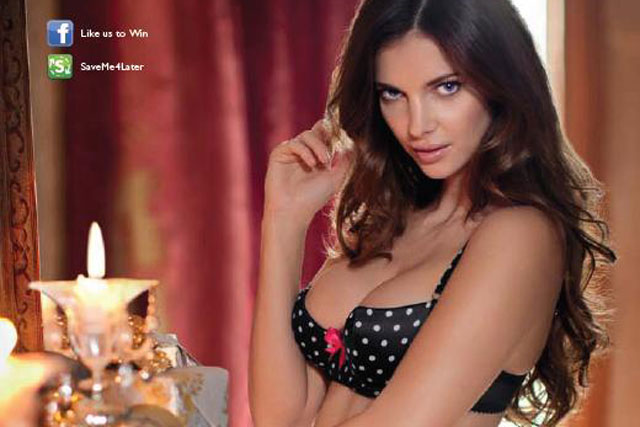 The Advertising Standards Authority (ASA) rejected four complaints that the creative for the Figleaves outdoor campaign was both offensive and unsuitable for display where it could be seen by children.
The decision comes as outdoor advertising adjusts to tighter self-regulation following the industry taking on board the recommendations of the Government-commissioned Bailey Review into the 'commercialisation and sexualisation of childhood'.
Creative from the November campaign showed a woman wearing a bra, knickers, stockings and stiletto shoes alongside text stating 'Figleaves.com everyday luxury for everybody'.
Figleaves successfully defended itself by claiming the creative was more tasteful and less provocative than other outdoor campaigns.
The retailer also said the media owner CBS Outdoor had ensured the adverts did not appear within 100 metres of a school but denied the ad was inappropriate for children to see.
The ASA ruled the ad was not overtly sexual and unlikely to cause serious offence because it was for underwear.
However, the ASA deemed the ad was inappropriate for children to see because it was sexually suggestive as a result of the stiletto shoes worn with the stockings and the model's facial expression and body language.
Despite the ASA's concerns, it decided not to ban the ad because it was socially responsible in that it was not displayed within 100 metres of schools.
A Marks & Spencer lingerie ad that had appeared on bus sides was banned in November because it was likely to be seen by children and featured a woman kneeling on a bed in an overtly sexual manner, with her legs wide apart, her back arched and one arm above her head, with the other touching her thigh.
The Outdoor Media Centre, the trade body for the outdoor advertising industry, recently unveiled research claiming scantily-clad models advertising swimwear, lingerie and perfume on billboards do not cause widespread offence to the public and are considered less offensive than TV ads.
Follow Matthew Chapman at @mattchapmanUK