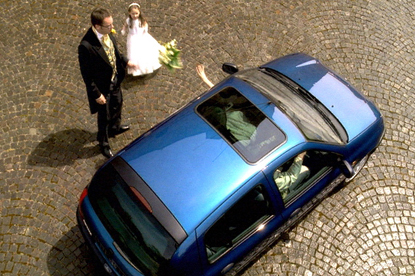 The survey, by the consumer insight company KDB, showed more than four out of five (84 per cent) of finance directors in the UK believe that strengthening investment in marketing and consumer insight would benefit companies in the long term.
In conducting its research, KDB surveyed 1,000 finance directors, covering regions throughout the UK.
The report noted historical evidence to back up the idea of boosting marketing spend. Once such example is Renault Clio's "Papa and Nicole" ad campaign, which aired between 1991 and 1998 and helped boost the company's profits despite a market downturn.
The industry sectors in which respondents most strongly supported the notion of increasing marketing spend were hotel and catering and media and marketing. In both sectors, 100 per cent of respondents agreed.

Sectors where support for the idea was higher than the national average included: banking, insurance and finance at 89 per cent; business services at 98 per cent; IT, communications and hi-tech at 93 per cent; travel and transport at 90 per cent; and utilities and telecommunications at 91 per cent.

Respondents from big business were more supportive of the idea of boosting marketing investment than those from small business.
Matt Boot, the chief analyst at KDB, said: "This survey shows that finance directors do understand the historic importance of marketing through a recession. People often assume that those holding the corporate purse strings are totally against spending on marketing, but as this survey indicates, they are for it when the money is spent effectively.

"What finance directors do want is ROI and accountability from their marketing departments if they are going to maintain or even boost budgets at a time when they have to watch every penny closely."