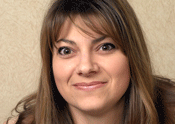 The report, which the DMA Financial Services Council compiled in conjunction with NMG Research, revealed that 55 per cent of consumers use the internet to look for information on financial products, while 24 per cent responded to personally addressed mail.
The research, which was based on interviews with 1,000 consumers, also showed that 21 per cent would contact a provider by phone, while 10 per cent would respond to a call from a financial services provider.
Only the mortgage sector bucked the trend, with consumers mainly looking to independent financial advisers (IFAs) for information.
Eric Austin, chair of the DMA Financial Services Council, said in a statement: "It is encouraging to see that integrated marketing is prevalent. Use of the internet for both researching and buying products is predictably high, but so are telephone and mail."
The survey also showed that the top reason for buying a product through direct and digital channels, rather than an IFA or high-street bank, was price.
"It is a concern that price is a key trigger in the purchase pattern," Austin added. "It is clearly important that consumers are also aware of what their cover includes and any exclusions."
The financial services industry is recognised as one of the most prolific distributors of direct mail. Research from Royal Mail saw building societies' use of direct mail rise by 18.8 per cent to 15.9 million mailings in Q4 2006. The insurance sector posted a small year-on-year increase in DM volumes - from 83.4 million items in 2005 to 83.9 million in 2006.
The importance of direct marketing to financial services was underlined by database marketing firm EuroDirect's recent decision to launch CAMEO Personal Finance, aimed specifically at companies in this sector.
The tool allows providers to segment their customer database by personal savings, investment activity, credit behaviour, channel preference and attitudes to personal finance.
Leanne Douglas, head of product management at EuroDirect, said: "This is our first product that provides individual-level classification, and provides a focused product for the financial sector."
- See Report on Financial Services, p33.