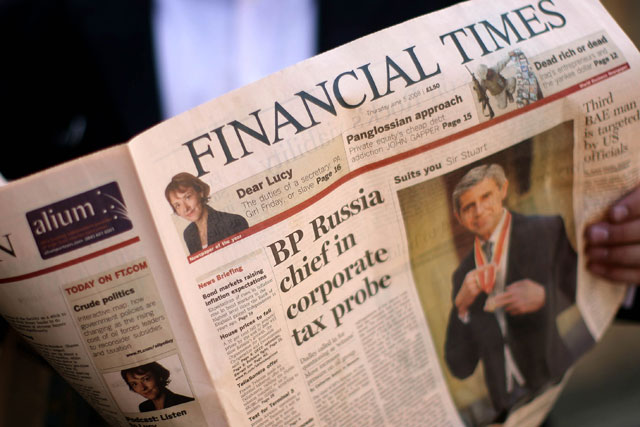 The FT's GCA will provide almost 180 commercial staff the latest insight and skills in digital advertising and development, from a range of in-house and external experts.
The academy is being orchestrated by Lauren Henderson, global head of learning and development at the FT.
The curriculum will include tailored programmes on the advertising industry and emerging products that benefit both media owners and advertisers.
The training is part of the FT's plans to publish one single, global print edition in the next quarter.
Rather than having regional heads, the teams will be organised around six disciplines – B2C, B2B, trading, career management, education and emerging markets. All report to Dominic Good, who has been promoted to global sales director.
Explaining the move last year, Ben Hughes, deputy chief executive, noted most of the FT's 200 or so core advertisers are global and collectively generate about 70 per cent of total revenues.
Jon Slade, the FT's commercial director of global digital advertising and insight, said: "The FT continues to lead innovation in advertising with products such as FT Smart Match, and we take every possible measure to offer clients the most valuable proposition.
"With an increased focus on content-based advertising, programmatic trading and HTML5 formats for mobile, the Global Commercial Academy is a vital part of our strategy. It will ensure our team remains at the forefront of developments in advertising."
Follow @DurraniMix